Bishkek, the capital of Kyrgyzstan, is the perfect place to begin your trip around Central Asia. Central Asia is a relatively untouched corner of the Earth that sees little tourism. It can be difficult to plan your trip around Central Asia with few resources online. So, here, we have decided to give you information on the places to visit in Bishkek and why it's the perfect starting point for a Central Asia trip.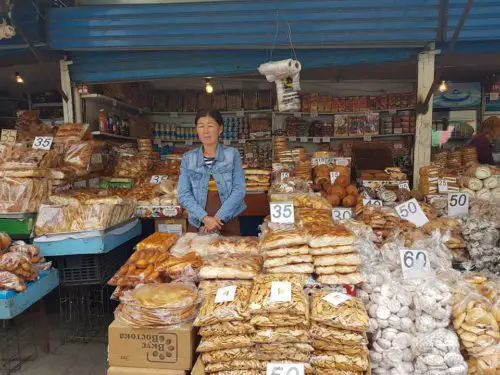 Disclosure: Untold Wanderlust contains affiliate links. If you click on these links and make a purchase, we will earn a small commission at no extra cost to you. You can find our full disclosure policy and privacy policy here.
Places to visit in Bishkek
Bishkek Osh Bazaar & second-hand street
The weather in Central Asia can change dramatically on a day-to-day basis. One day you could be in 25-degree heat in Bishkek, and the next day you could be freezing by the lake in Cholpon-Ata. As if the weather changes in different regions aren't enough, the weather can also change throughout the day. Temperatures can drop to below freezing during the night but can reach 20+ degrees in the daytime.
Osh Bazaar and second-hand street are perfect places to pick up some cheap clothes to suit the weather, whether that be for trekking adventures in Kyrgyzstan, or adventuring along the Pamir Highway in Tajikistan. Trust us, you don't want to be up in the mountains when it is freezing with only a thin jacket. Clothes shopping for your trip should be the first thing on your list of things to do in Bishkek!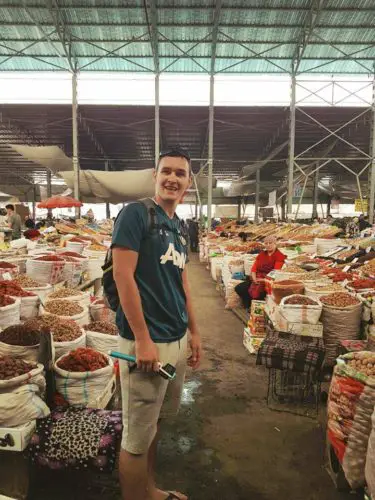 Osh Bazaar is massive and you can find anything from clothes to cosmetics here. There is also a second-hand street located just by Osh Bazaar where you can find some decent jackets and coats. Jake bought a big warm jacket for just $10, and Katie bought some nice new trainers for just $8. They certainly came in handy, once we reached Cholpon-Ata.
Ala-Too Square
A visit to Ala-Too Square, the central square, is one of the number one places to visit in Bishkek. Aside from it being the central hub of some of the main attractions, such as the Historical Museum and Oak Park, the square is a nice place to roam around. In the centre of the square, the 45-meter Kyrgyz flag waves proudly, not too far from the 10-meter high equestrian statue of Manas, a famous Kyrgyz Batyr.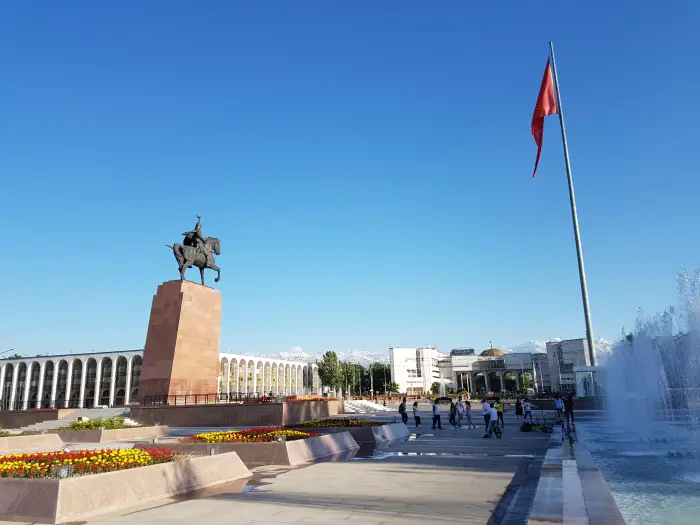 Historical Museum
If you're a history buff, head over to Bishkek's historical museum, which displays over a whopping 90,000 exhibits. You will find collections of objects, such as jewellery from nomads that date way back to the 1st century. You can also view samples of rock painting and other household items from the Bronze age period.
Neighbouring countries embassies for visas
Bishkek is the perfect place to pick up visas for neighbouring countries, such as Uzbekistan and Tajikistan. Bishkek is one of the easiest places to apply and pick up your visas. You can apply for the Uzbekistan visa and travel around lake Issy-Kul before picking up the visa on your way back.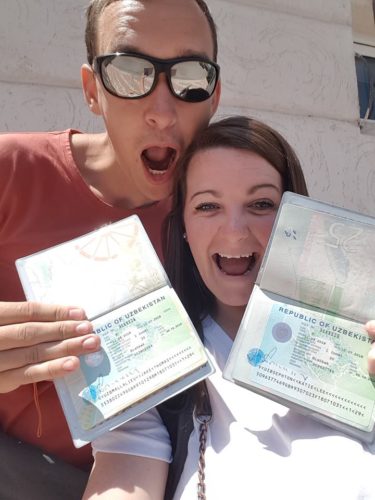 If you're planning a trip to Uzbekistan, make sure to check out our Backpacking Uzbekistan itinerary.
Coffee shops & cafes
There are many coffee shops and cafes dotted along the streets of Bishkek. They make for great places to sit, relax and plan out your trip through Central Asia. The wifi in the city is excellent, so here is your chance to do some research in a relaxing environment. Once you leave Bishkek, wifi is limited.
Apple Hostel for a social vibe
Bishkek is a great place to meet fellow travellers and socialize. You will find many travellers in Bishkek are either starting their journey through Central Asia or finishing. Apple Hostel is a popular hostel for all kinds of tourists and is a good place to pick the brains of travellers that have been there and done that, as well as find other people to travel with and split the cost of any tours or taxis.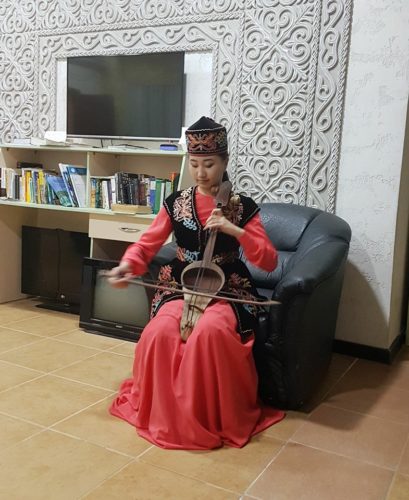 How to get to Bishkek
Cheap flights to Bishkek
Bishkek is one of the cheapest areas in the region to fly into. It's particularly cheap to fly from Delhi, India. Pegasus Airlines offer direct flights that take just under 4 hours. We paid around $100 each for a direct flight. We recommend checking Skyscanner for the best deals and prices for this route.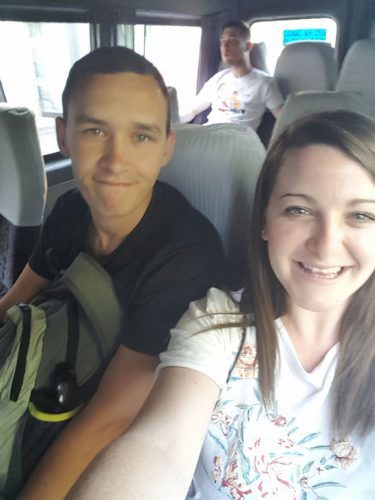 Kyrgyzstan is visa-free
Citizens of 45 countries are now eligible to enter Kyrgyzstan visa FREE, and a further 20 countries can easily obtain a visa upon arrival. The visa-free scheme and the easiness to get a visa, make Kyrgyzstan a great place to start your trip. It's also a great starting point for those who are undecided on which "stan" country to visit first. Plus, if you only visit one, why not visit the one where you don't need to get a visa!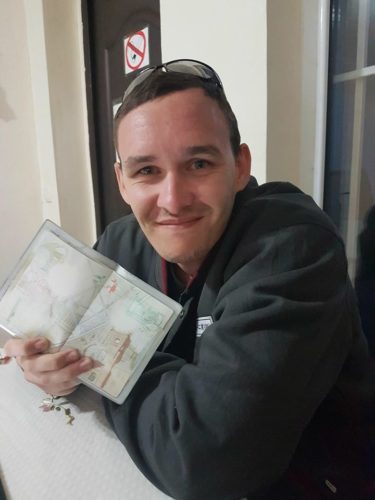 Where to stay in Bishkek
Apple Hostel
Apple Hostel is a great base for ticking off these places to visit in Bishkek. It is conveniently located right next to the West Bus Station, which has plenty of transport links to Osh, places around Issy-Kul Lake, and the airport.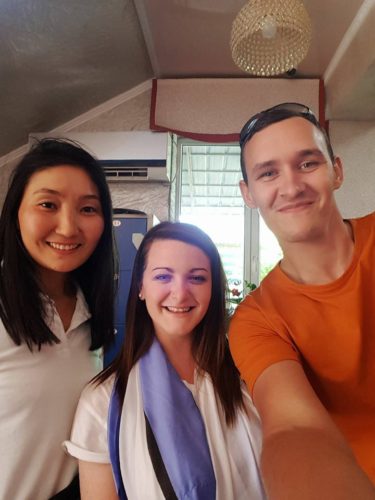 The rooms at Apple Hostel are super comfy and are all equipped with good quality bedding. But what makes this hostel one of a kind is the owner, Aigul. Aigul and her staff are the perfect hosts and are very knowledgeable about Kyrgyzstan and the different types of tours. We fully recommend this hostel for solo travellers or people who want a social environment.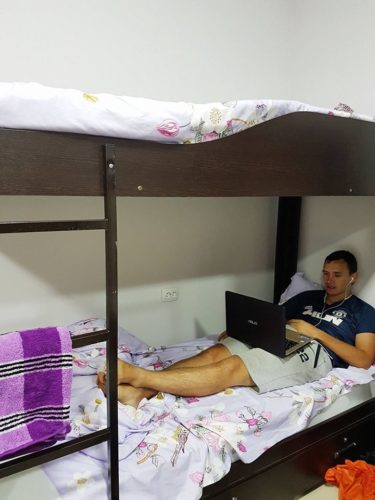 Solutel Hotel
Solutel Hotel is a shining example of a hotel that knows what it's doing! The hotel is well equipped with amenities such as; a fridge and mini-bar, restaurant, breakfast bar, sauna, and gym. The rooms are modernly decorated, and the beds are HUGE. Don't believe me? Just take a look at the picture! The staff at the hotel are professional and very welcoming. We recommend this hotel for travellers who need a little bit of luxury before heading out into the wilderness to camp. After all, we all need a little luxury now and then!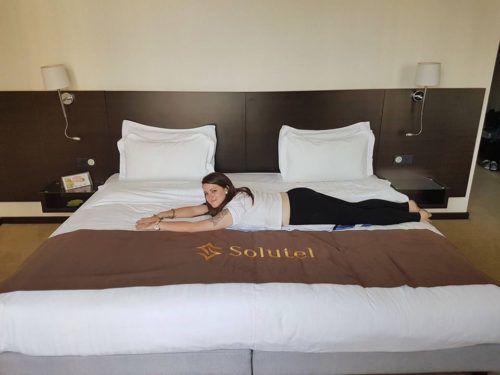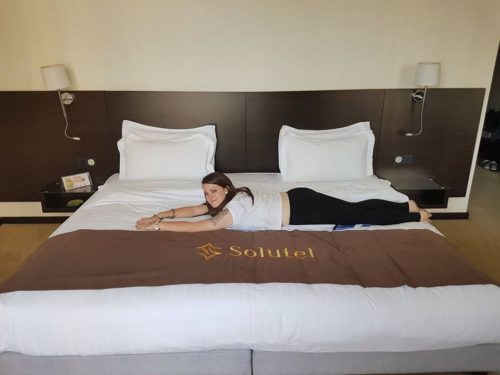 Essential resources for travelling in Kyrgyzstan
Travel Insurance – No matter where you're travelling to, it's a good idea to make sure you're covered for any accidents or losses. We spent days and weeks searching for insurance, but most insurers would not allow us to take out a policy as we were already abroad. Our personal choice is Safteywing. You can opt for automatic monthly payments, just like a subscription. More importantly, it is available in 180 countries and can be purchased whilst already travelling. There is no cap on the duration of travel.
Visa – Before you travel to any country, make sure to check if you need a visa. iVisa is a fantastic website that is super easy and quick to use. Just type in where you are from. and where you are going. to check if you need a visa. If you do, you can quickly make an application online.
Accommodation – Booking.com is our go-to when looking to pre-book accommodation online. Booking.com tend to almost always have the best rates and have a FREE cancellation policy for most properties.
Tours & activities – If you want to book tours and activities online, make sure to check out Get Your Guide. Get Your Guide takes the stress out of booking activities abroad. You will also find a range of benefits, such as skip the line passes, lunch included in your tours, and so much more.
Travel tips ebook -Before you head off on your adventure, make sure to download our free ebook. It has a whopping 109 budget travel tips to help you make your hard-earned cash go further. Click here to download your FREE ebook.
Make cash on the road – If you're on a long trip, you may want to start earning whilst on the road. One way to do this is to teach English online. One of our favourite companies for this is Palfish, as the schedule is super flexible. You can open and close slots, as and when you choose, meaning you don't have to commit to the same days and hours each week. Just make sure you are TEFL certified to apply!
Looking to travel around Kyrgyzstan? Check out our Kyrgyzstan backpacking route.
Like this post? Pin it!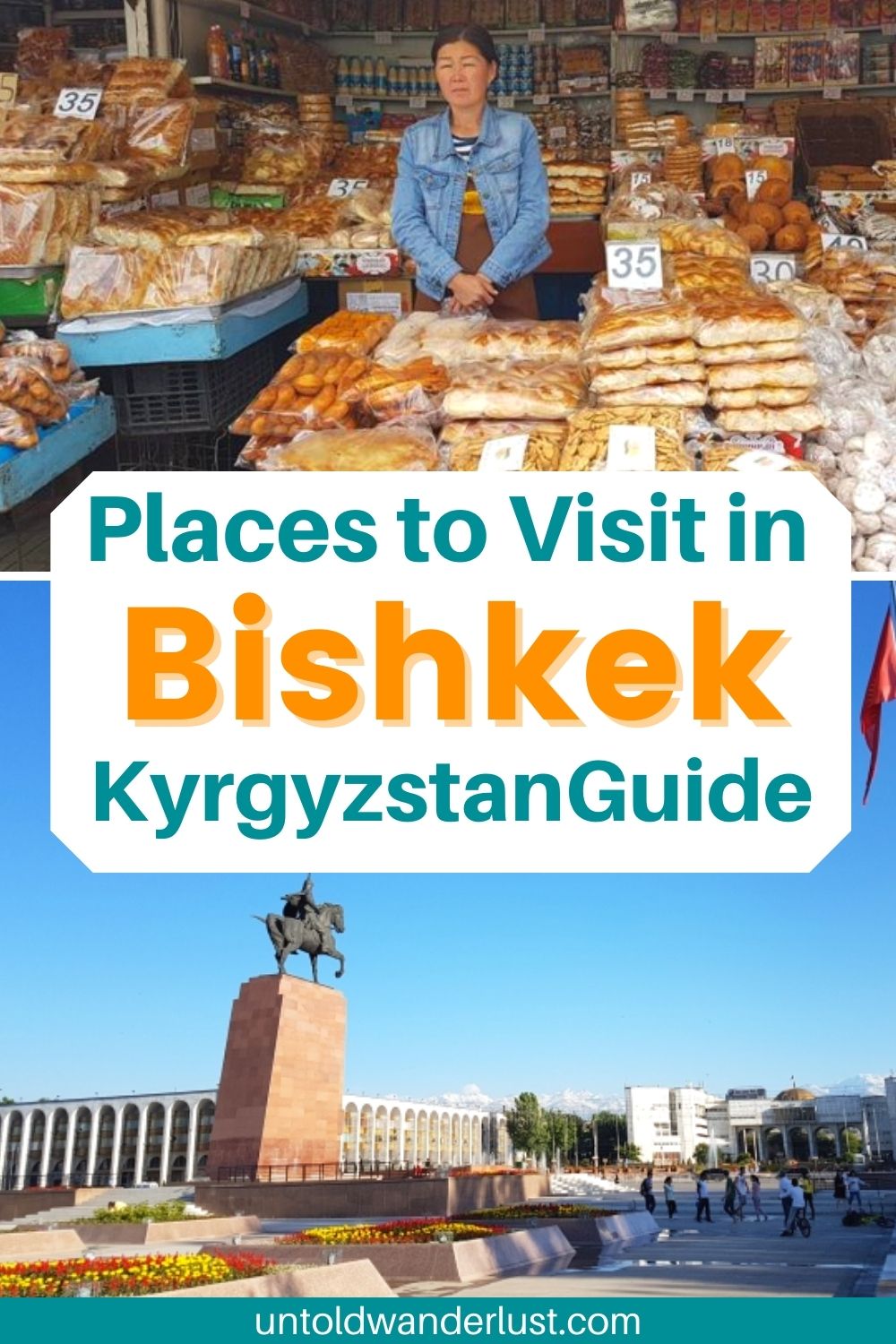 *We were hosted complimentary by Apple hostel and Solutel hotel. All opinions are our own, based on our experience.*