Southeast Asia packing list! Packing for a trip to Southeast Asia does not need to be complicated. Here is everything you need to pack, no matter how long your trip is. This Southeast Asia packing list is perfect for those who want to save $$$ on checking in luggage on flights.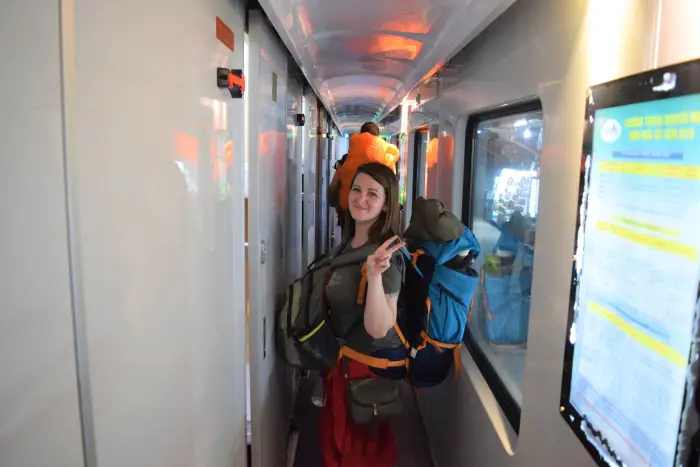 Disclosure: Untold Wanderlust contains affiliate links. If you click on these links and make a purchase, we will earn a small commission at no extra cost to you. You can find our full disclosure policy and privacy policy here.
Deciding what to put on your Southeast Asia packing list
We have all been there, pondering for ages on what to pack. Putting items in, taking items out over and over again. No matter if you're heading on a backpacking trip to Vietnam, or backpacking the whole of Southeast Asia, you will ideally only want to pack the essentials. Essentials are limited to things such as sun cream as it is more expensive than in the UK and often contains skin whitening products and branded make-up. Apart from that, you can buy almost anything that you need at the local supermarkets in Southeast Asia. Items and clothing are often cheaper than at home anyway. To put it bluntly, if you are contemplating if you need it or not, then you probably don't, so don't bother packing it.
Choosing a backpack for your trip to Southeast Asia
Before packing, it's important to choose a good backpack. We don't recommend a wheelie suitcase for this corner of the earth, as the roads are not well paved, and cheap hostels and hotels don't tend to have elevators. Therefore, we recommend using a comfortable backpack to carry your belongings.
When choosing a backpack, make sure you try it on and get a size that is comfortable for you. Katie uses a 40-litre Quechua backpack and Jake uses a 60-litre Quechua backpack. We also share a 20-litre daypack. With these backpacks, we manage to fit everything in; clothes, toiletries, and electronics. A massive bonus with having a smaller backpack is that if you keep it light enough, you won't need to pay for checked luggage! Ps. The climate in most parts of Southeast Asia is warm all year round, so you won't need to pack much thick clothing.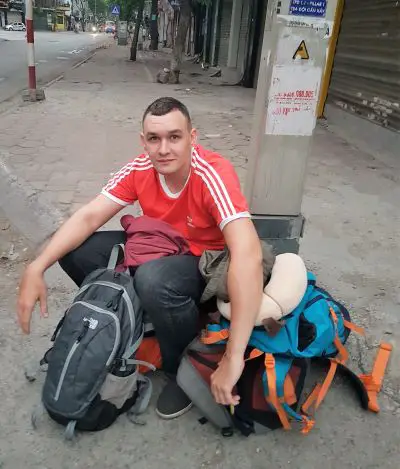 Southeast Asia packing list essentials
Clothes
2 pairs of shorts (2/3 days wear out of each)
4 vests/tops
2 casual dresses
2 bras
7 pairs of underwear
2 pyjama sets (shorts and tee)
1 costume/ bikini
1 pair of walking shoes
1 pair of flip-flops
Sometimes on night buses and boats, or in the North of Vietnam, it can get cold. It's a good idea to bring along a few warm clothes.
1 pair of leggings or jogging bottoms
1 hoodie/ cardigan
Toiletries
Toothbrush
Toothpaste
1 bar of soap
1 small scrunchy sponge
A few sachets of shampoo
1 razor blade
1 pack of cotton buds
2 small bottles of sun cream.
1 small moisturizer – it's important to stop your skin from drying out because of the sun. The same goes for lips to…
2 lip balms
1 concealer
1 pack of hair bobbles
1 pack of bobby pins
Microfiber bath towel
Electronics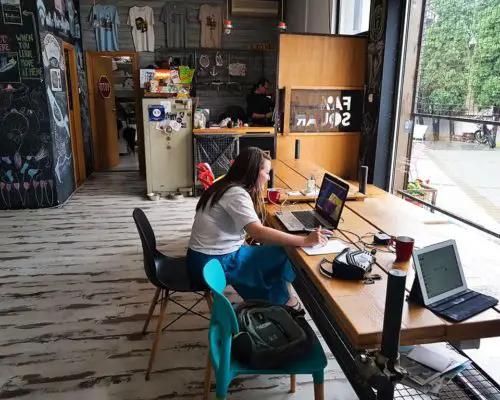 More Southeast Asia packing tips
Day pack for valuables – As well as carrying your big backpack also take along a small 10-20L day pack. You should put your valuables in this bag and wear them on your front. Also, keep it with you at all times and avoid putting your valuables under the bus or boat.
Toiletry bag – Invest in a toiletry bag so you can keep all your bathroom essentials in one place. It will be easier for you to reach in the mornings and you won't have to be that person rummaging through your bag and waking up your dorm mates.
Make use of the free shampoo – Some hotels/ hostels provide free shampoo sachets. Make use of them and take the ones you don't use with you. We never had to buy shampoo as we just used the sachets of shampoo that were provided for free during our entire trip.
Carry-on luggage – If you pack light enough, your luggage should be under the weight limit for most airlines, which is usually 7kg. A bonus as you will save extra cash for your travels as you won't need to pay extra for checking in your luggage.
Roll your clothes – Not only does rolling your clothes save space in your bag, but it also minimizes creases.
Don't forget your passport – Most importantly, don't forget your passport! Always carry your passport with you when you're in transit. Never place it in your backpack that goes at the bottom of the bus. Keep it on your person.
We hope this Southeast Asia packing list has helped you decide what you need to pack, and more importantly, what you DON'T.
Essential resources for travelling in Southeast Asia
Travel Insurance – No matter where you're travelling to, it's a good idea to make sure you're covered for any accidents or losses. We spent days and weeks searching for insurance, but most insurers would not allow us to take out a policy as we were already abroad. Our personal choice is Safteywing. You can opt for automatic monthly payments, just like a subscription. More importantly, it is available in 180 countries and can be purchased whilst already travelling. There is no cap on the duration of travel.
Visa – Before you travel to any country, make sure to check if you need a visa. iVisa is a fantastic website that is super easy and quick to use. Just type in where you are from. and where you are going. to check if you need a visa. If you do, you can quickly make an application online.
Accommodation – Booking.com is our go-to when looking to pre-book accommodation online. Booking.com tend to almost always have the best rates and a FREE cancellation policy for most properties.
Overland transport – Our go-to website for overland transport is Bookaway. Bookaway offers multiple forms of transport, from buses, mini-vans, trains, and ferries. The routes on offer are extensive and certainly cover most of the backpacker trails. Bookaway works a little like Skyscanner but for overland transport. You will find plenty of transport options from a range of companies. All you simply need to do is book online and receive your ticket by email. The email will contain essential information, such as where the bus leaves from and departure and arrival times.
Tours & Activities – If you want to book tours and activities online, make sure to check out Get Your Guide. Get Your Guide takes the stress out of booking activities abroad. You will also find a range of benefits, such as skip-the-line passes, lunch included in your tours, and so much more.
Travel tips ebook -Before you head off on your adventure, make sure to download our free ebook. It has a whopping 109 budget travel tips to help you make your hard-earned cash go further. Click here to download your FREE ebook.
So, now that you're all packed for your trip to Southeast Asia, it's time for the fun bit…creating ideas and getting hyped up for special days on this beautiful continent. Check out our backpacking Thailand itinerary to get you started.
Like this post? Pin it!