Planning a backpacking trip? It's time to whip your phone out and download these essential apps for backpackers. Here is a list of 21 of our most-used apps whilst backpacking. Whether you're searching for the cheapest transport, figuring out how to get from one country to another, or looking for ways to connect with other travellers, these apps have you covered.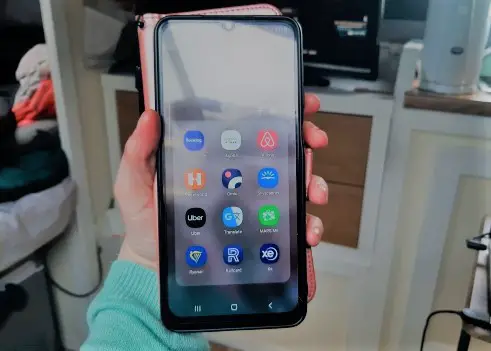 Disclosure: Untold Wanderlust contains affiliate links. If you click on these links and make a purchase, we will earn a small commission at no extra cost to you. You can find our full disclosure policy and privacy policy here.
Best apps for backpackers planning a trip
Maps.me
Maps.me has to be our most used app of all time. When navigating a new city or town, it is always useful to have some form of a map to give you a helping hand. What's so great about maps.me is that it can be used just like a sat nav but completely offline. All you need to do is use your wifi or data to download the country beforehand. After that, the app will work without the need for data, making it super useful for when you have just stepped off the plane with no sim card or 4G.
It also has the ability to pin locations so you can keep track of places you have been or plan to go. We find it particularly useful to always pin our accommodation so we can just open the map, click the pin, and get directions straight away. For this reason, we rate maps.me as one of the best apps for backpackers.
Skyscanner
Skyscanner is our favourite app for searching for flights. We love the search "everywhere" options which allow you to see the cheapest destinations to travel to. £9 flight to Corfu from Manchester? Get us there now! This is perfect for the spontaneous backpackers out there. Furthermore, we love the ability to search for flights for the entire month. This makes it easy for users to see the cheapest days to fly.
Rome2rio
Rome2rio is fantastic for searching for transport options from A to B just about anywhere in the world. It lists all the options, from buses to trains, along with the price range. You can also book your tickets through the app too.
Bookaway
Another one of our favourite and most used backpacker apps is Bookaway. Bookaway is specifically for overland travel. It allows you to find transport for both cross-border travel and in-country travel. Find trains, buses, and even ferries. They cover destinations all over the world.
Omio
Finally, Omio is our go-to for transport in Europe. Compare prices for different companies for train and bus travel. You can sort the transport options by cheapest fares and travel times.
Best backpacker apps for accommodation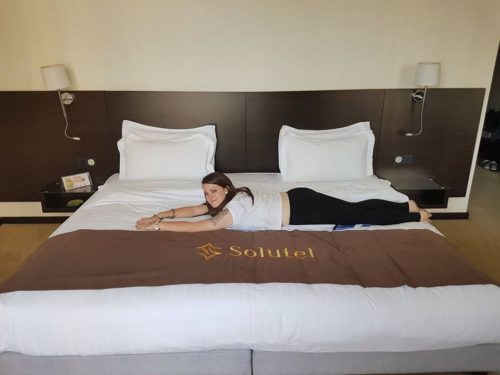 Booking
Booking.com is our go-to for accommodation. The app is user-friendly and you can filter results depending on your needs. Fancy a double bed or a swimming pool? Just filter these results in. You can also view accommodation options on a map, making it easy to pinpoint central locations. One of the best things about Booking.com is the cancellation policy. Plenty of places allow you to cancel without incurring cancellation costs up to 12 hours before check-in time.
Hostel World
Another go-to app for accommodation, particularly hostels, is Hostel World. You can easily find top-rated hostels amongst fellow backpackers.
Couchsurfing
Couchsurfing is the perfect app for backpackers on a budget, or for those who simply want to immerse themselves in local life by staying with a local. It's great for connecting with locals who are willing to host you in their homes. Whilst this backpacker app is free, we highly recommend you pay to be verified to increase your chances of being accepted by hosts. This is especially important when travelling in Japan.
Essential apps for planning activities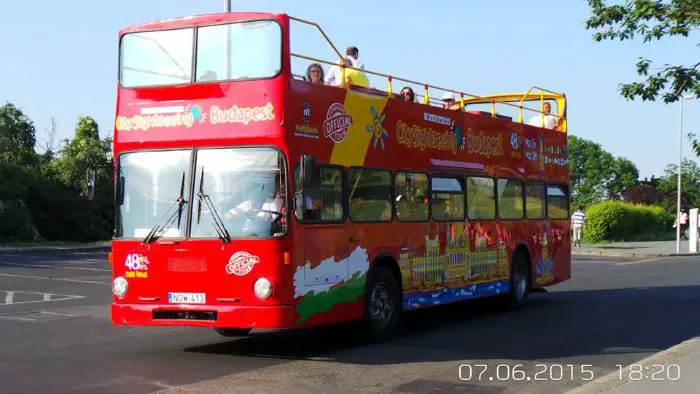 GPSmyCity
Looking for cool things to do in the cities you visit? Get Your Guide
If you prefer to book major excursions beforehand, Get Your Guide is the perfect app for you to purchase your tickets. Browse a selection of activities available in the area and simply book your tickets online. Make sure to look out for perks for pre-booking. You may find things like meals included or skip-the-line passes.
Best apps for handling money on the road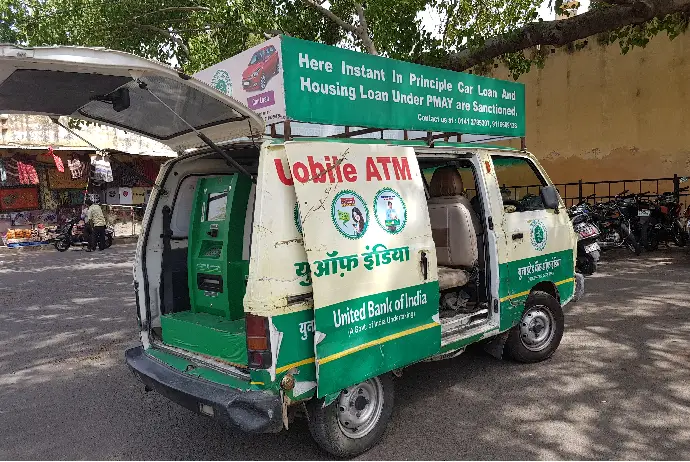 Your banking app
Regardless of who you bank with, it is a good idea to have the banking app on your phone so you can manage your money easily and double-check the transactions that you are making whilst abroad. In the event your card gets lost or stolen, you can quickly enter the app and put a block on the card before you incur any big losses.
Revolut
Revolut makes paying online in foreign countries safe and easy. You can also order a physical card which allows you free withdrawals abroad. On the Standard plan, this is up to £200 per month of free withdrawals. Alternatively, you can upgrade the account for a monthly fee which provides more benefits.
XE converter
XE converter has certainly saved our bacon a few times. After arriving in a new country for the first time, when you are not familiar with the exchange rate yet, it is easy to get flustered when making your first transaction. XE converter works offline and can quickly and easily convert the local currency into one that you are more familiar with. This way you will know if you are getting a fair exchange rate. It will also help you get familiar with the local prices.
Splitwise
If you're travelling with friends Splitwise is the perfect app to help you split bills. You can quickly add expenses on the go and the app will automatically calculate who owes who what, making it easy and fair to settle up at the end of the trip.
Best backpackers apps for communication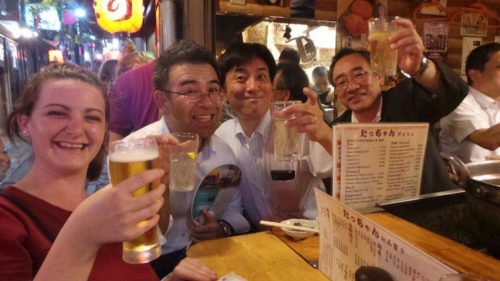 Google Translate
Whilst you may be able to get by in popular destinations around Southeast Asia with just English, you may struggle in more off-the-beaten-path destinations. Google Translate is fantastic for helping you communicate with locals. There is also a nifty feature where you can click on the camera and scan text which will then translate it into your chosen language. This ended up being a lifesaver for us when we were travelling in Central Asia, where we kept buying cartons of yoghurt thinking they were cartons of milk. Once we found out about this feature we were eventually able to enjoy milk on our cereal.
Duolingo
Duolingo is our favourite language learning app that can be used for free. It is perfect for getting to grips with the basics as well as becoming more proficient. This app certainly helped us get by in Spain and whilst living and backpacking in Vietnam.
Whatsapp
Whatsapp is a handy app for communicating with locals about things such as accommodation or excursion bookings. With Whatsapp, you can easily call or message someone using data without the need for a sim card in that country. It is a much cheaper alternative to making international phone calls or sending texts.
Apps for dealing with your photos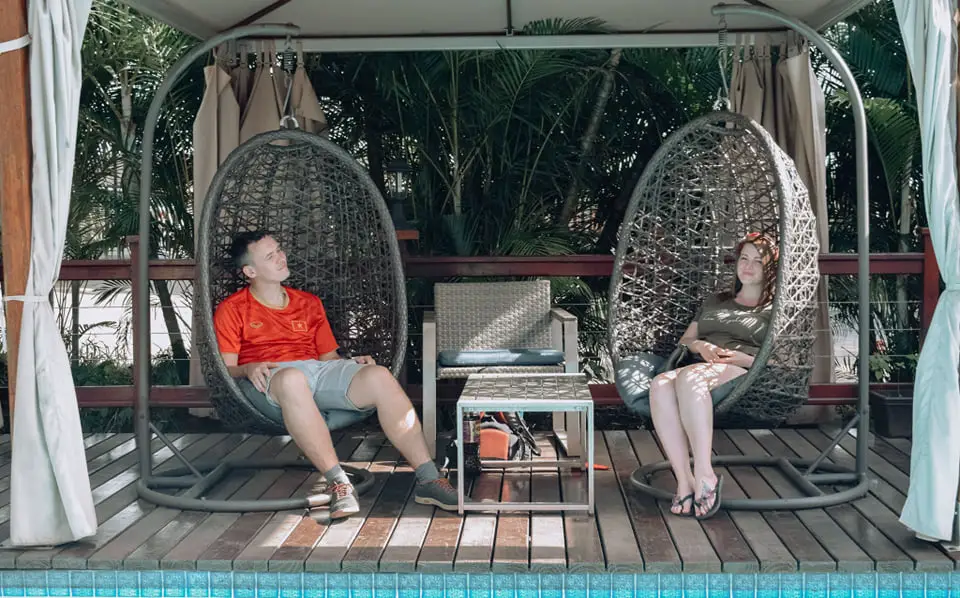 Google Photos
Backing up your photos on the go is a must. You certainly don't want to lose your precious photos because your SD is corrupted or your phone got misplaced.
Lightroom
Lightroom is our go-to photo editor app. With all the options and filters available, it is super easy to have your photos looking professional in no time.
Snapseed
For a simpler photo editing app, Snapseed is a good choice. Easily apply filters or simply brighten up a photo. You can also resize images to make them the optimal size for your blog or Instagram.
Apps to access the internet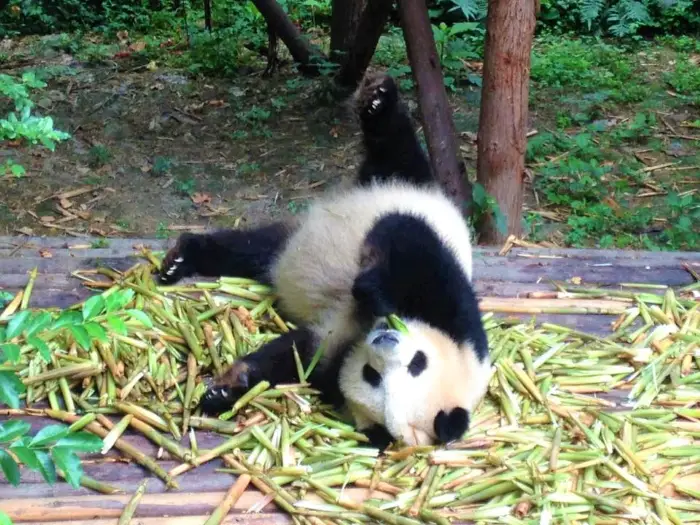 Express VPN
There may come a time when a VPN is necessary. Sometimes you may need it to just catch up on TV or to secure your logins. Or, you may even need one whilst travelling in places such as China, where Google and Facebook are not accessible. We found this out the hard way when we weren't able to back up any of our photos from our Samsung Camera online, as we needed Google to do so. This left us with a photo limit each day. So, it is a good idea to download Express VPN before entering the country.
There we have it, our favourite apps for backpackers. Each one has helped us in one way or another on our travels. Not only do they make travel hassle-free, but they also save us time with planning and take the stress out of the little things. Now, you can go ahead and download these great apps for your next backpacking trip. On that note, where are you heading? Have you thought about a backpacking trip to India?
Like these apps for backpackers? Pin this post for later!