Transport across Japan is expensive. If you really want to cut costs for your Japan trip, you could always try hitchhiking Japan instead. In this post, we have put together the essential guide on how to hitchhike in Japan; where to find a ride, how to find a ride, and how to break up the journeys. We will show you how we managed to hitchhike from Tokyo all the way to Hiroshima, whilst saving over $435 each on a 14-day Japan Rail Pass.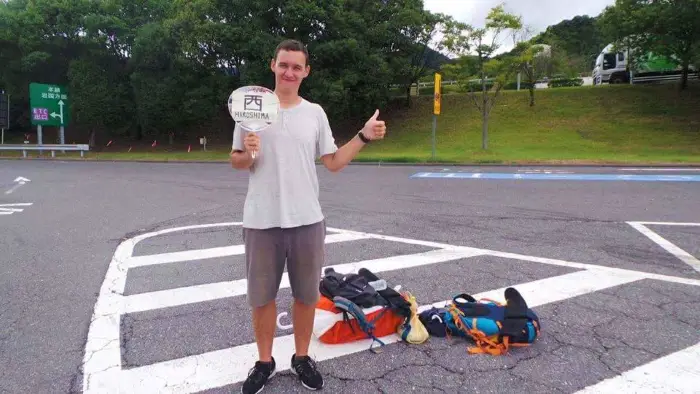 Disclosure: Untold Wanderlust contains affiliate links. If you click on these links and make a purchase, we will earn a small commission at no extra cost to you. You can find our full disclosure policy and privacy policy here.
Hitchhiking Japan – Tokyo to Kyoto/ Osaka
Leave Tokyo city
First of all, let's start by saying that you have made a great choice to hitchhike in Japan. Not only does it make Japan cheaper to travel to, but you will also get the opportunity to interact with locals and learn more about Japanese culture.
The first step is to get out of Tokyo City. This step is dependent on where you are staying, but first, you should make your way to Fujigaoka Station. The address is 2 Chome Fujigaoka, Aoba-Ku, Yokohama-shi, Kanagawa-ken 227-0043. The cost will be between ¥450-500 ($4.14 – $4.60), to get from Tokyo City to Fujigaoka Station.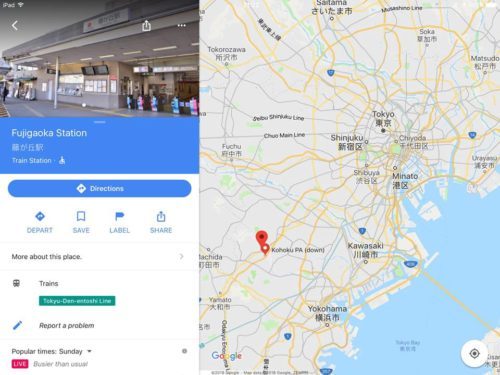 Walk to the parking area
Once you arrive at Fujigaoka Station, you will need to walk 20 minutes South to the PA (Parking Area). A PA is the same as a service station. The route is easy enough to follow, especially if you download and use Maps.Me. Here is the route below.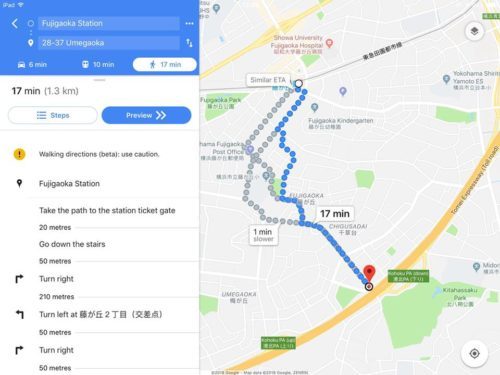 Hitch a ride to Nagoya 
When we reached the PA Station the gate was locked, so be prepared to possibly have to climb over the fence. If you don't fancy the climb over the fence, you will have to walk all the way around. We waited at Kohoka PA for around 30 minutes, before a kind young man in his 20s picked us up. At first, many people drove past us with an embarrassed smiles, but don't let this deter you. Keep on persisting! After driving for a few hours, we waved goodbye to our first driver in Nagoya. The first hitchhiking Japan challenge was sorted!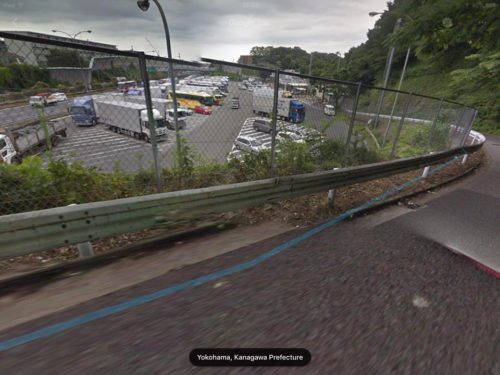 Nagoya to Kyoto
Nagoya is a large city, so we recommend trying to hitch a ride here; if your driver is not going to Kyoto/ Osaka. The chances of your driver going all the way from Tokyo to Kyoto are very unlikely. So, break up the journey in Nagoya. If it's too late in the day, you are certain to find accommodation nearby. Luckily, we managed to hitch rides from Tokyo all the way to Kyoto in one day, with multiple drivers. If you only manage to get to Nagoya and wish to continue towards Osaka/Kyoto, start hitchhiking at the large and very popular PA, Kariya Down.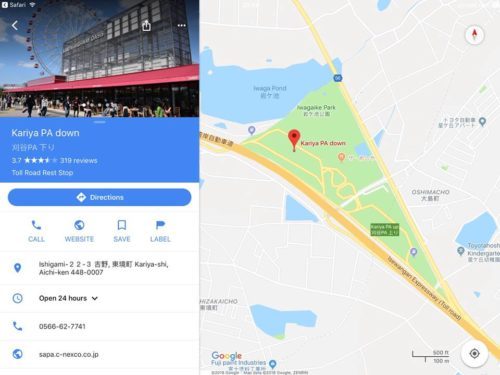 Arrive in Kyoto
We chanced upon a young couple with 3 small children. Our journey was very memorable as we spent the entire trip teaching the children English and watching English videos on their IPad. The family was very kind and went out of their way to take us directly to our hotel in Kyoto, despite the fact they were heading to Osaka!
Before leaving Kyoto, make a day trip to Nara to see the deer.
Hitchhike Japan – Kyoto to Hiroshima
Get to the hitchhiking point 
To get from Kyoto to Hiroshima, you will need to take the train to Ibaraki Station. From Ibaraki Station, take a short bus journey to the expressway entrance. Bus number 171 stops just down the road from the entrance. However, do consult google maps for updated bus routes and schedules, or ask a local at the bus station.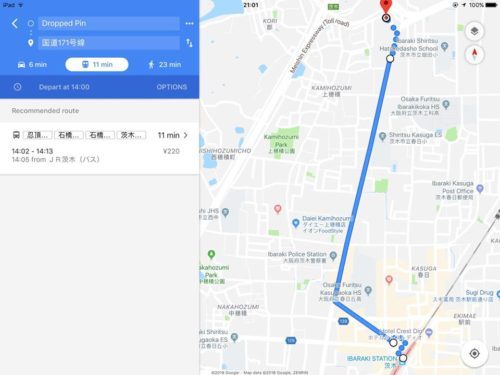 Wait for a ride 
This place may be a little difficult to find a ride but try to persevere. We spent about 1 hour waiting until someone finally picked us up. The difficulty is for drivers to see you clearly enough and have the chance to stop to pick you up. To our luck, a man parked up a little further ahead and walked back to offer us a ride. This man was so incredibly generous. He took us directly to our accommodation in Hiroshima, despite his location being outside of the city. It's true what they say about Japan; the people are very kind and friendly despite the language barrier.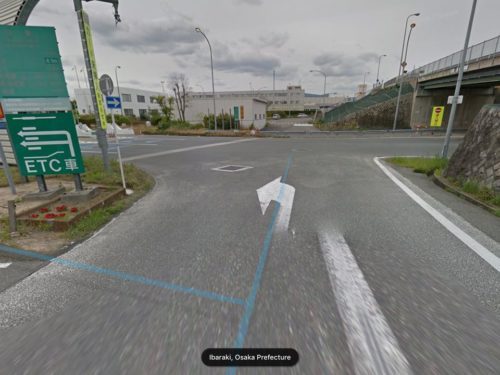 Hitchhiking in Japan tips
Be open to making multiple stops – The chances of making the journey all in one go is highly unlikely. If someone stops for you, that is heading in the same direction, take the lift and ask the driver to drop you off at the nearest large PA.
Make a sign – Just holding out your thumb may not be enough. People want to know where you're heading. Make a sign with your destination written in both English and Japanese. You can ask a local to help you write the Japanese characters.
Use maps.me – This navigation app has been a lifesaver. Use it to help you pinpoint your destinations and find PA Stations. It's an essential travel app!
Always wear a smile – Make sure to keep a smile on your face. After all, no one wants to pick up an unfriendly stranger. Wearing a smile will attract more drivers that are willing to give you a ride.
Carry small money with you – Make sure to carry a small amount of money with you to buy drinks and snacks. The hitchhiking days are sometimes long and tiresome, and you will need to buy food and drinks at the PA stations.
Make an effort – If someone is kind enough to drive you, make the effort to speak with them and learn about their culture. You will be surprised how much you can learn about a country by just chatting with the local people.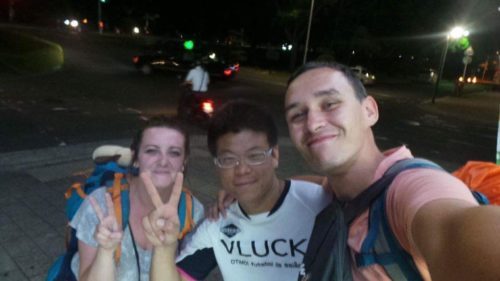 Essential resources for travelling in Japan
Travel Insurance – No matter where you're travelling to, it's a good idea to make sure you're covered for any accidents or losses. We spent days and weeks searching for insurance, but most insurers would not allow us to take out a policy as we were already abroad. Our personal choice is Safteywing. You can opt for automatic monthly payments, just like a subscription. More importantly, it is available in 180 countries and can be purchased whilst already travelling. There is no cap on the duration of travel.
Visa – Before you travel to any country, make sure to check if you need a visa. iVisa is a fantastic website that is super easy and quick to use. Just type in where you are from. and where you are going. to check if you need a visa. If you do, you can quickly make an application online.
Accommodation – Booking.com is our go-to when looking to pre-book accommodation online. Booking.com tend to almost always have the best rates and a FREE cancellation policy for most properties.
Tours & Activities – If you want to book tours and activities online, make sure to check out Get Your Guide. Get Your Guide takes the stress out of booking activities abroad. You will also find a range of benefits, such as skip-the-line passes, lunch included in your tours, and so much more.
Travel tips ebook -Before you head off on your adventure, make sure to download our free ebook. It has a whopping 109 budget travel tips to help you make your hard-earned cash go further. Click here to download your FREE ebook.
There you have it! Hitchhiking Japan is super easy and CAN be accomplished. Many people can't believe we managed to hitchhike in Japan as they think that Japanese people are shy and will not pick up strangers. However, I think we have proved that hitchhiking in Japan is totally possible. If you decide to hitchhike in Japan, please check back and let us know how it went for you. In the meantime, get the ins and outs of hitchhiking in Thailand.
Travelling to South Korea after Japan? Don't miss a DMZ trip, you need to book in advance!
Like this post? Pin it!