Moldova is one of Europe's smallest countries, wedged between Ukraine and Romania. It's a county that is almost unheard of, and certainly less travelled. Its untrodden paths make Moldova an intriguing country to visit. Here are the best things to do on a Chisinau sightseeing trip.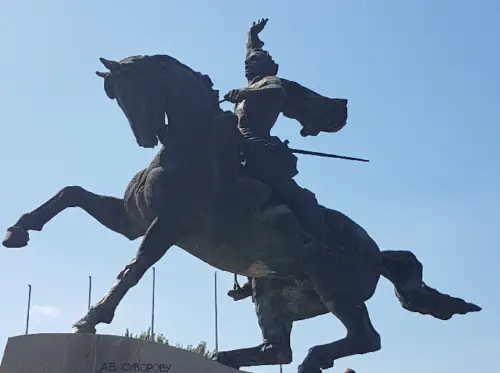 Disclosure: Untold Wanderlust contains affiliate links. If you click on these links and make a purchase, we will earn a small commission at no extra cost to you. You can find our full disclosure policy and privacy policy here.
Chisinau sightseeing things to do
Explore the world's largest underground winery
First up on this list of things to do in Chisinau is to visit the world's largest underground winery. Whilst the rest of the world was concerned with war, Moldova was concentrating its efforts on protecting its wine. Thus, the world's largest underground wine cellar spans a whopping 300 km. Unfortunately, you need a car to visit the underground wine cellar and we didn't have one. What a bummer! So, if like us, you don't have a car, then the only other way to go, is to book a guided tour that also includes wine tasting.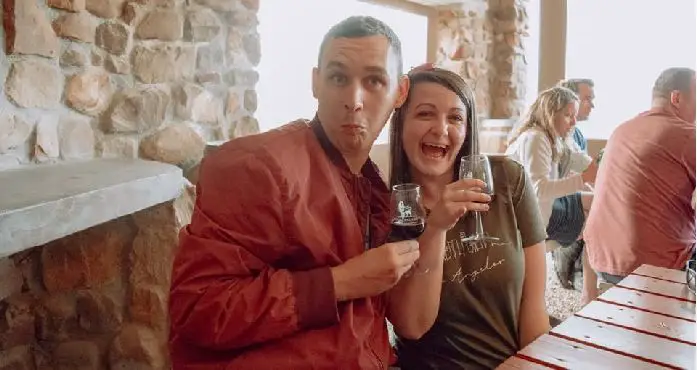 Pay a visit to the Arc De Triomphe
The arc was built to signify the Russian victory over the Ottoman Empire. However, it's much smaller than the one you probably envision in Paris. The arc dates back to the 1840s and the Moldovan flag waves proudly in the centre.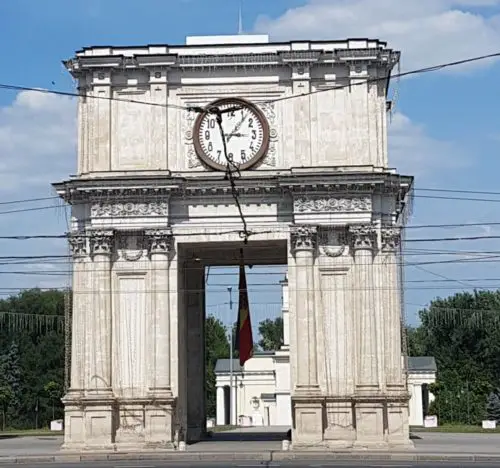 Stroll through Stefan Cel Mare Central Park
Take a stroll through Stefan Cel Mare Central Park. It's a lovely place for a late afternoon walk and maybe even a picnic or an ice cream. The vibe in the park is lively with locals coming out to dance and enjoy the park's nature.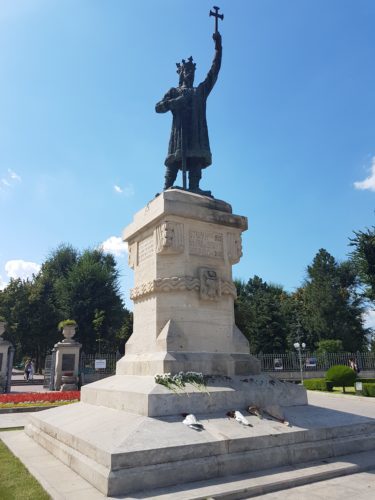 Take a day trip to Transnistria, a country that doesn't exist
Sounds intriguing right? Transnistria lies just 2 hours drive away from Chisinau and makes for an easy day trip. Transnistria is a self-declared country that has its own government, army, flag, and even currency. Yet, the UN fails to recognize it as a country! For this reason alone, a day trip to this little "country" stuck in the Soviet era is totally worth the visit.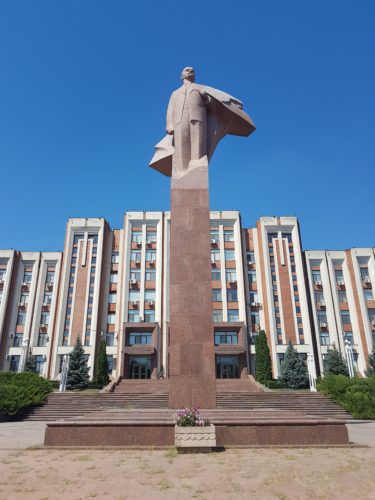 Get drunk on the finest wine or strong Moldovan beer
After a long day of exploring, why not relax and unwind in one of the cute bars to sample some of Moldova's finest wines? If you are not a wine drinker, the local beer is not too bad either. It's the perfect way to end a Chisinau sightseeing trip.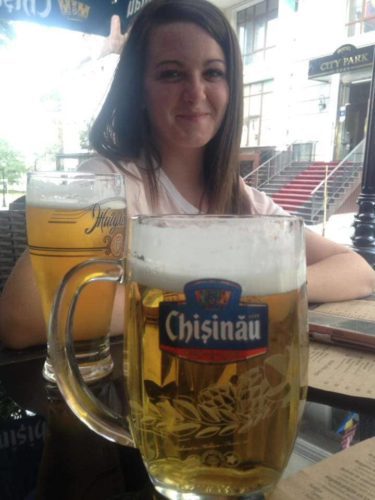 Where to stay in Chisinau
Feeling luxurious: Roxen Hotel & Spa – Rooms are decorated to a high modern standard. Perfect for couples who want a bit of luxury and to relax in a swimming pool at the end of the day.
Budget private room: Home Sweet Home – Offer cosy, homely style rooms in the heart of Chisinau. Perfect for those who want a quiet relaxing stay.
Dorm life: Tapok Hostel – A brightly decorated hostel in an excellent location. Perfect for the social butterfly and great value for money.
Essential resources for travelling in Moldova
Travel Insurance – No matter where you're travelling to, it's a good idea to make sure you're covered for any accidents or losses. We spent days and weeks searching for insurance, but most insurers would not allow us to take out a policy as we were already abroad. Our personal choice is Safteywing. You can opt for automatic monthly payments, just like a subscription. More importantly, it is available in 180 countries and can be purchased whilst already travelling. There is no cap on the duration of travel.
Visa – Before you travel to any country, make sure to check if you need a visa. iVisa is a fantastic website that is super easy and quick to use. Just type in where you are from. and where you are going. to check if you need a visa. If you do, you can quickly make an application online.
Accommodation – Booking.com is our go-to when looking to pre-book accommodation online. Booking.com tend to almost always have the best rates and a FREE cancellation policy for most properties.
Overland transport – Our go-to website for overland transport is Bookaway. Bookaway offers multiple forms of transport, from buses, mini-vans, trains, and ferries. The routes on offer are extensive and certainly cover most of the backpacker trails. Bookaway works a little like Skyscanner but for overland transport. You will find plenty of transport options from a range of companies. All you simply need to do is book online and receive your ticket by email. The email will contain essential information, such as where the bus leaves from and departure and arrival times.
Tours & Activities – If you want to book tours and activities online, check out Get Your Guide. Get Your Guide takes the stress out of booking activities abroad. You will also find a range of benefits, such as skip-the-line passes, lunch included in your tours, and so much more.
Travel tips ebook -Before you head off on your adventure, make sure to download our free ebook. It has a whopping 109 budget travel tips to help you make your hard-earned cash go further. Click here to download your FREE ebook.
Like this post? Pin it!