Who wouldn't want to break away from the humdrum of daily life in pursuit of adventure? If only travelling did not come at a price, we could enjoy a fantastic holiday without worrying about the cost. But budget vacations are not always easy to come by. Still, it's possible to have an incredible time without paying a pretty penny. It requires careful planning, a lot of online probing, and some hacks from experienced travellers. So, how do you experience a unique and unforgettable getaway on a shoestring budget? Read on to find out.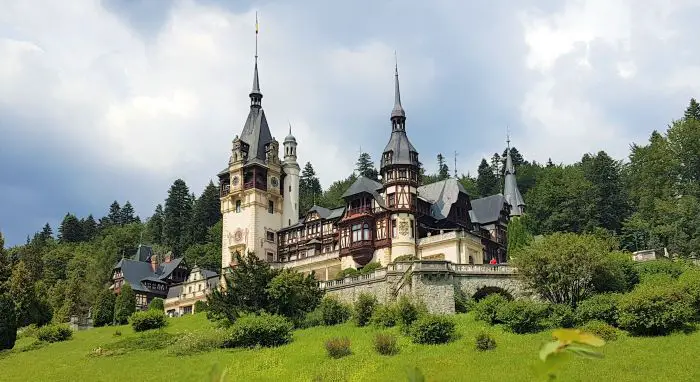 Disclosure: Untold Wanderlust contains affiliate links. If you click on these links and make a purchase, we will earn a small commission at no extra cost to you. You can find our full disclosure policy and privacy policy here.
1. Visit lesser-known places
There are loads of fabulous spots in less-popular places around the world. Not only are these off-the-beaten-path destinations cheaper, but they are also less crowded and the least likely to have tourist traps. They evoke an ambience of authenticity, so you get to experience warmer and more genuine interactions with the locals. If you're looking for Instagrammable spots, these offbeat destinations offer opportunities to snap photos with unique, never-been-seen-before backdrops. To top it all, you own the bragging rights to stumbling upon the 'next big thing'.
You may not realize it but steering away from overly visited destinations is doing them a favour. A heavy influx of tourists can endanger historic sites and fragile habitats. In some cities, locals have to leave their homes as corporations buy properties due to the increasing demand for Airbnb. By choosing lesser-known places, you help ease the pressure of over-tourism.
Europe's three most-visited countries – France, Spain, and Italy – deserve a break from the surge of tourists. Consider seeing the underrated destinations on a Balkans holiday. If you're dreaming about cruising on romantic waterways, ditch Venice and head for Ljubljana, Slovenia. Skip Ko Phi Phi's overcrowded coast and visit Mozambique's serene and surreal shores. Forget Mexico's Mayan ruins and fly to Guatemala for its gigantic pyramids. 
2. Camping
For many hotels, 'a view' is a vital selling point. A room with unobstructed vistas commands a hefty price. In camping, you don't have to burn your pocket paying for expensive lodgings to enjoy stunning sights. The cheapest accommodations come with the loveliest views. When you're camping, you don't only get to bask in the great outdoors. You can also move around freely and sleep in different locations every night. 
Camping significantly cuts your accommodation expenses. In the UK, a typical campsite can cost as little as £8 a night. But during the height of summer, rates can go up to £50 for a pitch with an electric hook-up. In Scotland, wild camping is legal. It means you can set up your tent for free anywhere except for enclosed land.
When you camp, you have better control of your food expenses. It's as simple as stocking up your supplies with the appropriate quantity of perishable ingredients (preferably from a farmer's market you pass on the way to the campsite) and preparing your own meals. You don't have to worry about paying for little extras some restaurants charge. Just don't forget to pack your best camping table for your trip!
If you're the type who can't live without basic creature comforts like toilets, hot water, and a proper bed, there are always campsites that provide cabins and pods. Plus, there's glamping, which allows you to indulge in luxury while out in nature. It's a bit more pricey than regular camping but still cheaper than a 5-star hotel.
3. Do a weekend excursion
As they say, it's not the quantity but the quality that matters. Instead of long trips, cut the days down to two or three. List the attractions and activities that strike your fancy, then pick a tour that lets you experience these within a realistic amount of time. Trust us: an action-packed weekend is better than a long-drawn week of doing the same things on the travel itinerary. Weekend excursions and one-night breaks are incredibly refreshing when done right. Besides, most people don't have a week to spare.
While it's wise to plan trips far in advance, it's also advisable to check out last-minute deals. Companies know that hardly anyone books a tour on departure day, so they offer discounts as the trip nears to attract more guests. 
Not sure which weekend excursion to try? Consider a paddle boarding holiday in Cornwall, a food tour in Edinburgh or book a weekend narrowboat trip through UK's canals.
4. Hire a camper
Campers offer the same comforts and luxuries a decent hotel does; however, they are cheaper by a mile. The best thing about a campervan holiday is you get the freedom and flexibility to move around. You can go wherever you want, take a break whenever you like, and stay at a site for as long as you fancy. It is the most economical and hassle-free way to see many different destinations on the same trip.
Additionally, campers have the basic facilities you find at home, including a kitchen where you can prepare your own food. You don't have to rely on roadside food stalls or expensive restaurants to eat well.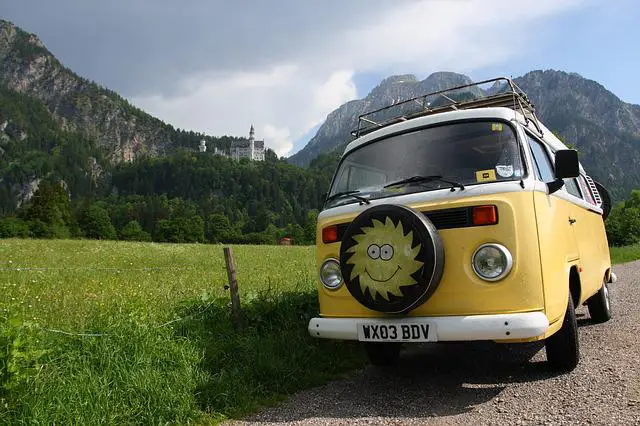 5. Do your research
Budget flights, last-minute deals, bargain tours and low-cost accommodations – you will find all these and more online. Indeed, the internet has made travel planning much easier over the past years. Take advantage of this technological advancement, but don't be fooled by marketing traps. A simple search online will yield thousands of results, so carefully sort through these snippets of information to find the real deal. Always thoroughly research your destination. That means doing more than a Google search.
Use reliable websites to check reviews on the airlines, hotels, tours, restaurants and services before booking. If you research the top budget-friendly spots on a travel booking site, you generally also get a list of relatively unknown destinations. Essentially, these new locations have the same perks and attractions as the more popular 'inexpensive' places, yet they're significantly cheaper. Consider seeing these less-known, less-visited places. After all, if you're looking to experience a unique getaway, there's no better way to do so than to go on an unusual holiday.