It's easy to see why many budget-conscious travellers stay away from Iceland and often opt for cheaper destinations like Southeast Asia. But with careful planning and a few hacks, you can get the most out of your hard-earned bucks on your trip. Here are five tips to get the most of Iceland on a budget and help you save money whilst having the best time in the Land of Fire and Ice.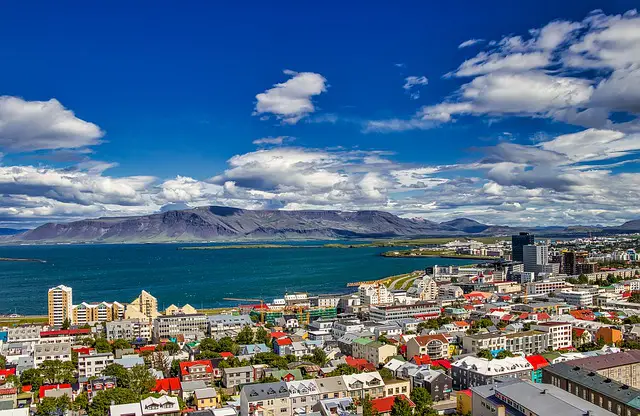 Disclosure: Untold Wanderlust contains affiliate links. If you click on these links and make a purchase, we will earn a small commission at no extra cost to you. You can find our full disclosure policy and privacy policy here.
Iceland is where fiery volcanoes meet frozen glaciers. Thunderous waterfalls, windswept moorlands, sweeping lava fields, and azure-blue hot springs dot its contrasting landscape. Its capital Reykjavik is home to fascinating museums, striking architecture (just look at the Hallgrímskirkja church and the Harpan concert hall), and a thriving nightlife scene perfect for pub crawls. If you visit between September to March, you might be able to see the elusive Northern Lights.
With so much to offer, Iceland is a sought-after bucket list destination for many travellers. And it's no secret that it's one of the priciest places to go on a holiday. But just how expensive is a vacation in Iceland? Expect to spend around £85 to £160 per person per day. This cost does not include airfare and other expenses incurred before the trip. 
1. Use a budget airline
Flying to Iceland is expensive, but you can book affordable fares through a budget airline. There are 277 direct flights from the UK to Iceland per week via EasyJet, Icelandair, JetBlue, Jet2, British Airways, TUI, Fly Play and American Airlines. If you have a flexible travel date, you can find airfares for as low as £50. Fly Play, the Icelandic budget-focused airline, is the primary provider of low-cost flights to Iceland. Most flights land at Keflavik Airport, about 45-minutes by car from Reykjavik. Some flights stop directly at the capital and Akureyri Airport in northern Iceland during summer.
Airline ticket prices fluctuate based on seasonality, which means airfare is the highest during peak season and lowest during the off-season. The busiest times in Iceland are from June to August, when all trails are open, thanks to the warmer temperature. Prices also skyrocket during these months. The off-season starts in September and ends in May, but you get the least crowd in January. 
Make your trip in early or mid-autumn to enjoy cheaper accommodations, flight prices and tour packages. You can use the money you saved from airfare to pay for sightseeing, eat-outs, rent, and other essentials. Not only will you find great discounts, but you will see Iceland in lovely fall colours. Plus, there's an ample chance you'll get a glimpse of the dancing lights.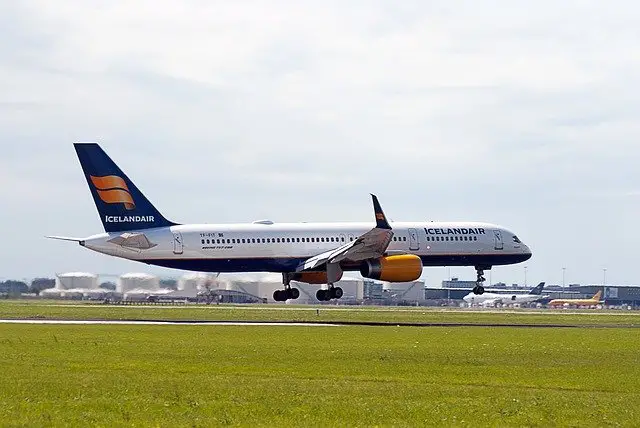 2. Plan ahead
Planning ahead is vital for every trip, but more so for expensive destinations such as Iceland. You prepare not only your itinerary but also your budget. Careful budgeting reduces the likelihood of impulsive spending. Knowing the prices of accommodations, tours, transportation, and food gives you a realistic idea of how much your trip will cost. You absolutely don't want to end up spending more than you expected.
Learn about the different tours and decide which one suits you best, considering your budget. Is a self-guided trip doable? Or is group excursion more practical and cheaper? What attractions do you want to see the most? Some of the popular attractions in Iceland include the northern lights, the Jökulsárlón Glacial Lagoon, the Blue Lagoon, Seljalandsfoss, the Langjökull Glacier Ice Cave, and the Sólheimajökull Glacier. Various excursions, such as the Golden Circle and South Coast tours, will take you to many of these spots. You can also book a whale-watching tour, fishing tour, Reykjavik walking tour, food and beer tour, and Game of Thrones tour.
You will most likely stay in Reykjavik during your trip or at least spend a few days in the capital. Centrally located, it makes an ideal base for seeing the rest of Iceland. The city is small and compact and easy to get around. Still, you can end up overspending; hence it's crucial to research the prices so you can save money whilst in Reykjavik. You can also do most of your shopping for essentials in the capital as the cost of commodities gets ridiculously high the further away from the city. 
3. Make your own meals
Typical restaurants in Iceland aren't cheap, with an average cost of £50 per person for a starter and main course without a beverage. You can find the most affordable meal options at fast-food chains, gas station diners and grocery stores, selling pre-made sandwiches, soups, salads, wraps, baked goods and snacks. However, if you really want to save, limit eating out and prepare your own meals instead, especially if you're staying in a self-catering lodging or a campsite.
Iceland imports most of its products, so they cost significantly higher compared to other places in Europe. But you get substantial savings (as much as 50%) by buying from budget grocery stores, such as Bónus, Nettó, and Kronan. Most stores have a budget-friendly option for essential items, including less expensive coffee, condiments, or toiletries. Also, look for homegrown products, like locally made dairy or fish. Remember to bring a reusable bag when you shop to avoid paying for grocery bags and try not to buy from convenience stores as they are more expensive.
4. Rent a car
Day tripping is a popular way to explore Iceland. You can make a base in a city and travel from there. Iceland has a very efficient bus service, but relying solely on public transportation is somewhat limiting, and taxis and ride shares can be pricey. If you want the freedom to move around, it's best to hire a car. Getting around on your own is way cheaper than booking tours. 
Reliable car rental costs in Iceland will differ depending on the type of vehicle. Typical cost ranges between £65 per day for a 2×2 compact car and £100 per day for a campervan with a roof tent. Luxury cars and jeeps cost around £110 a day. Mandatory insurance, called Collision Damage Waiver (CDW), is included in the rental. 
You can save on car rentals by minimising the number of days you hire a vehicle. Most likely, you don't need a car for the entire duration of your trip. You can also take advantage of shuttle services from the airport to your lodging. Of course, you can always get around the city on a bike or on foot. When you do hire a car, be sure to book in advance and compare various companies. To help you make an informed decision on car rentals, click here.
5. Travel with hand luggage only
It's the most practical (and economical) way to travel. Any chance you get to save money makes a big difference when travelling to a country as expensive as Iceland. You can use your savings to splurge on something more enjoyable once you get to your destination. Plus, travelling with hand-carry luggage only is liberating as you don't have to worry about luggage fees or losing your bags. Because you won't be waiting at the baggage carousel, you can leave the airport quicker. 
Be sure to know the airline's luggage restrictions to avoid problems. Also, limit your liquids and leave those big bottles at home. You can always buy things as you go or use the complimentary toiletries most accommodations provide. Lastly, only pack what you need and use every corner of your bag to maximise space.