Many people go to Vienna and make a day trip to Bratislava, but it makes for a much cheaper sightseeing trip to take a day trip to Vienna from Bratislava instead. Here's the best one-day Vienna itinerary! Before we get started, if you're an American traveller in Europe, you may want to check out these top European travel tips.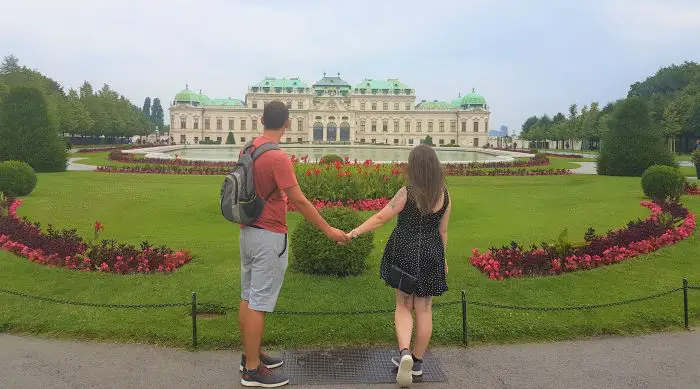 Disclosure: Untold Wanderlust contains affiliate links. If you click on these links and make a purchase, we will earn a small commission at no extra cost to you. You can find our full disclosure policy and privacy policy here.
How to start your day trip to Vienna from Bratislava
Vienna is less than an hour's bus ride away from Slovakia's capital city, Bratislava. As it's so close it makes sense to make a day trip to Vienna, as opposed to staying the night. Vienna is not a cheap place to travel, it can be comparable to the prices of places like London. Accommodation and food in Vienna are 3 times more expensive than in Bratislava. However, if you do have the cash to splash and are looking for weekend trips from Bratislava, Vienna is the perfect place to go.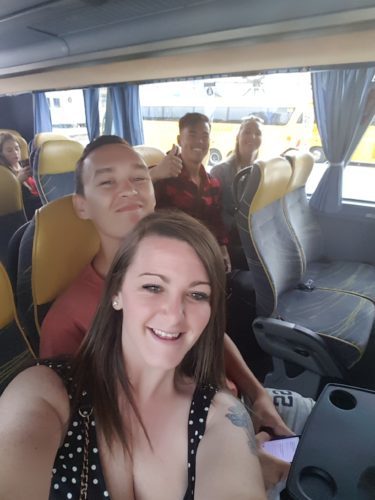 To get to Vienna from Bratislava, all you need to do is go to Bratislava's main bus station. From here you can board a direct bus to Vienna. You can buy your ticket on the day at the ticket office. The cost of a return trip is 9 Euros ($10.04). Alternatively, you can buy a one-way ticket for 5 Euros ($5.58). The bus takes just under 1 hour to reach Vienna.
Free things to do on a day trip to Vienna
Roam around the gardens at Belvedere Palace
Whilst you must pay to go inside the palace museum, walking around the garden is FREE. The garden is filled with every colour of flower you can think of. It's a nice place to just stroll around and admire the architecture of the palace. It is also a photographer's paradise with many spots worthy of those precious snaps. Check out this post for some inspiration! If you do wish to go inside, we recommend buying your tickets online beforehand. Once inside, there are different sections of the palace you can enter, each displaying collections of precious Austrian Art that date back to the Middle Ages through to the present day.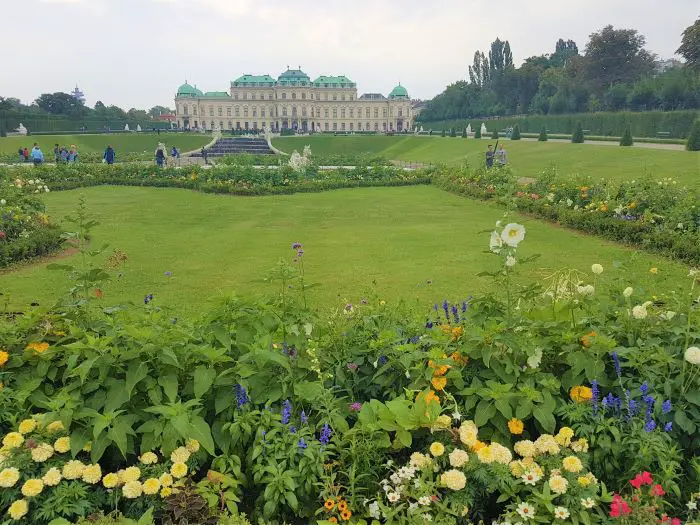 For more information on the opening times and different sections, you can visit, check out the official site.
Marvel at St. Stephen's Cathedral
St. Stephen's Cathedral is Vienna's most iconic building and the most visited attraction by tourists. The cathedral is over 700 years old, but its design is still fascinating.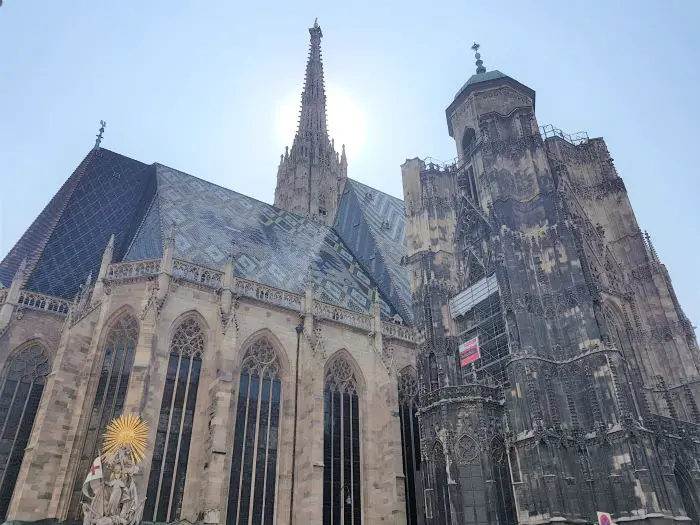 Get modern at St. Charles' Church/ Karlskirche
St. Charles' Church is strikingly beautiful in the heart of Vienna. Whilst it's quite pricey to go inside, at 8 Euros ($8.93) per person, you can admire the beauty from the outside. You can easily sit by the pond and just admire the building from afar with ice cream. If you're a fan of classical concerts, then there is no better place to enjoy an evening of romance in one of the most beautiful Baroque churches in Europe.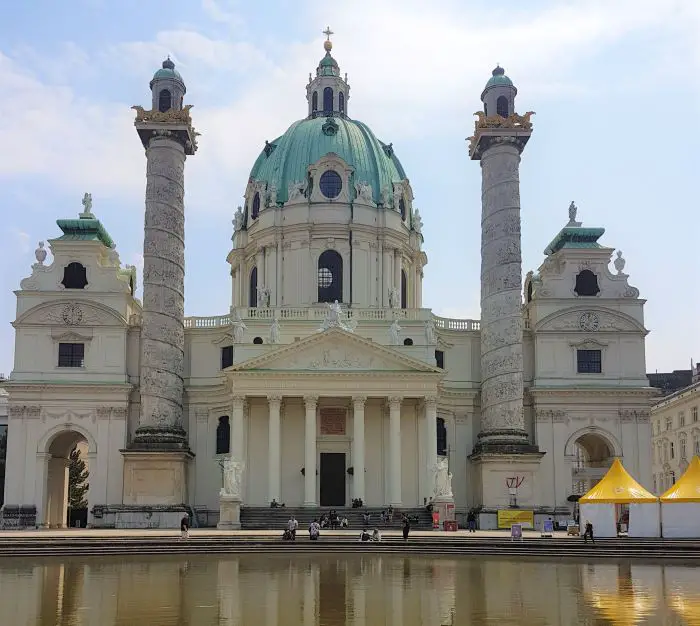 Feel funky at Hundertwasser House
The Hundertwasser House is a funky apartment complex with a colourfully decorated exterior. The colourful building attracts visitors from around the world and is a must-see whilst in Vienna. No matter if you have just a few hours or 3 days in Vienna, the Hundertwasser House is a must-see attraction.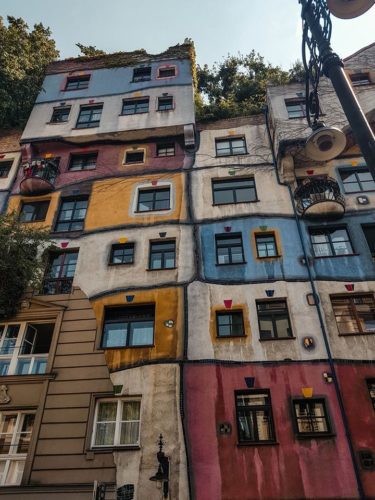 Admire Rathus (Vienna City Hall)
The city hall square is worth the visit for its lively vibe alone. Nearby, you will find plenty of shops and places to eat. If you happen to be in Vienna during the winter months, you will also find one of the best Christmas markets in town, located in front of the glorious building.
How to get around Vienna
Walking around Vienna
For this one-day Vienna itinerary, there is no need to take public transport. We recommend walking between each attraction, as not only will you get to see the little things in between, but you will also get a better feel for life in Vienna. The streets are filled with beautiful architecture so there is no chance of you getting bored. We recommend downloading the maps.me app and pinpointing these top attractions on your map beforehand, so you can easily navigate between them.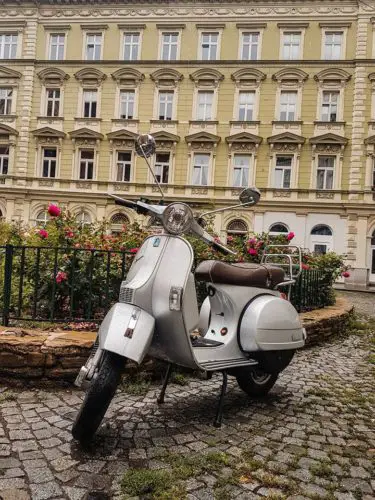 Public transport in Vienna
If you do get tired of walking, Vienna has an extensive transport system. You can opt to jump on the bus or take the subway. Each ride costs 1.40 Euros ($1.56) on both the bus and subway. Alternatively, you can rent a cute scooter like in the above picture, but of course, that would cost a lot more.
Where to stay in Bratislava
During our stay in Bratislava, we stayed at Freddie Next to Mercury Hostel. It's a 10-minute walk away from the old town, but it's perfect to get a good night's rest and still meet other travellers. The rooms are fully equipped with a kitchenette, plenty of cooking equipment, and a fridge. There is also free tea, coffee, and hot chocolate available in the kitchen downstairs. The staff are super friendly and gave us plenty of information about getting around the city. We would fully recommend this hostel for travellers who want to relax, but still, be in a social environment.
For more prices and deals on properties in Bratislava, CLICK HERE.
Or, if you want to stay in Vienna, check out properties HERE.
Essential resources for travelling in Austria
Travel Insurance – No matter where you're travelling to, it's a good idea to make sure you're covered for any accidents or losses. We spent days and weeks searching for insurance, but most insurers would not allow us to take out a policy as we were already abroad. Our personal choice is Safteywing. You can opt for automatic monthly payments, just like a subscription. More importantly, it is available in 180 countries and can be purchased whilst already travelling. There is no cap on the duration of travel.
Visa – Before you travel to any country, make sure to check if you need a visa. iVisa is a fantastic website that is super easy and quick to use. Just type in where you are from. and where you are going. to check if you need a visa. If you do, you can quickly make an application online.
Accommodation – Booking.com is our go-to when looking to pre-book accommodation online. Booking.com tend to almost always have the best rates and a FREE cancellation policy for most properties.
Overland transport – Our go-to website for overland transport is Bookaway. Bookaway offers multiple forms of transport, from buses, mini-vans, trains, and ferries. The routes on offer are extensive and certainly cover most of the backpacker trails. Bookaway works a little like Skyscanner but for overland transport. You will find plenty of transport options from a range of companies. All you simply need to do is book online and receive your ticket by email. The email will contain essential information, such as where the bus leaves from and departure and arrival times.
Tours & Activities – If you want to book tours and activities online, make sure to check out Get Your Guide. Get Your Guide takes the stress out of booking activities abroad. You will also find a range of benefits, such as skip-the-line passes, lunch included in your tours, and so much more.
Travel tips ebook -Before you head off on your adventure, make sure to download our free ebook. It has a whopping 109 budget travel tips to help you make your hard-earned cash go further. Click here to download your FREE ebook.
We hope you enjoyed reading this guide on how to make a cheap day trip to Vienna from Bratislava. Now you have seen Vienna, it's time to explore Bratislava. Check out our Bratislava guide here!
Have more time in Vienna? Check out this 48-hour guide, or extend your time in Austria with a trip to Salzburg.
Like this post? Pin it!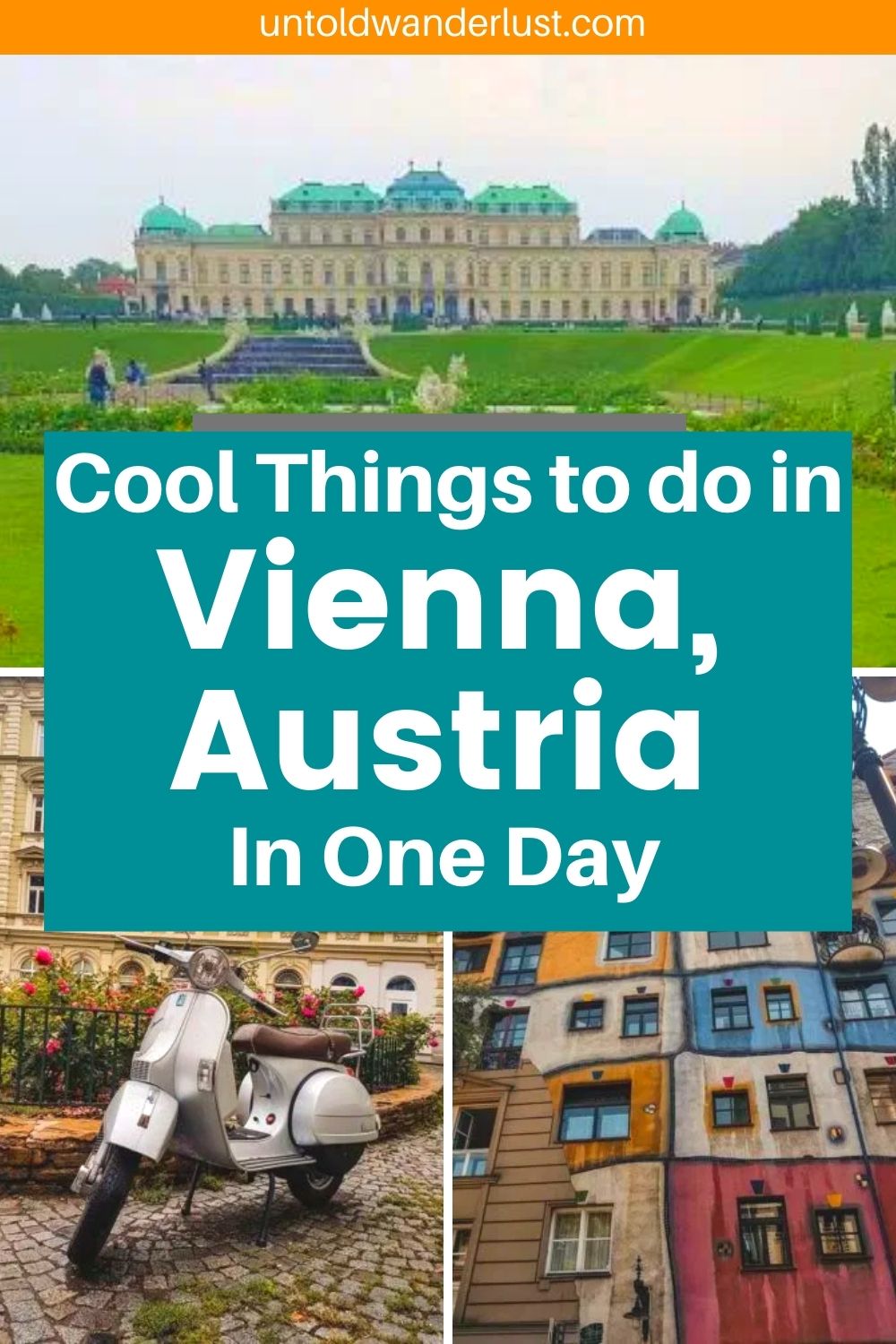 *We were hosted complimentary by Freddie Next to Mercury Hostel. All opinions are our own, based on our experience.*