Asia is a mesmerising continent with a wide variety of landmarks, beaches, islands, food, and culture. For the budget backpackers out there, we have compiled a list of 17 of the cheapest countries to visit in Asia. Even with a budget as low as $15 per day, there is something for everyone and you're sure to have an awesome time.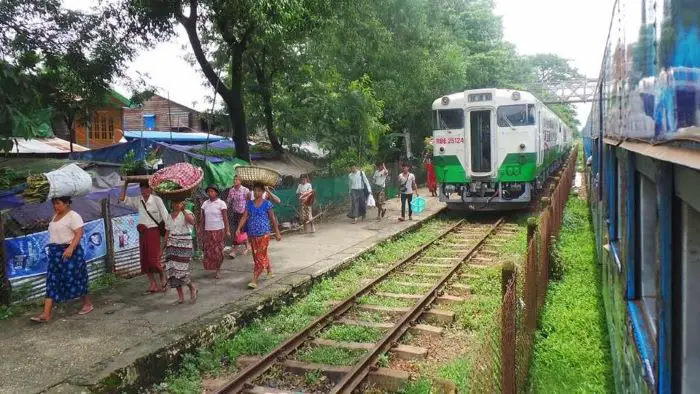 Disclosure: Untold Wanderlust contains affiliate links. If you click on these links and make a purchase, we will earn a small commission at no extra cost to you. You can find our full disclosure policy and privacy policy here.
Borneo
Contributed by Kerry Hanson of Vegg Travel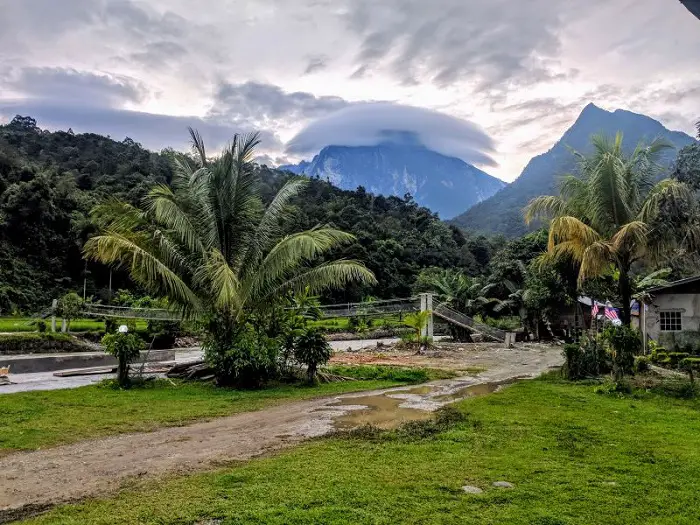 The first on this list of cheapest countries to visit in Asia is Borneo. The world's third-largest island, Borneo, boasts beautiful scenery and a wealth of tropical plants and animals, making it a popular destination for eco-tourism and adventure travellers. Borneo is divided into three different countries; Malaysia, Brunei, and Indonesia, but a popular tourist destination is the northern region of Sabah, East Malaysia.
Backpacking Borneo, like most of Southeast Asia, is both affordable and rewarding. Many of the national parks are free to visit and can provide many lifelong memories.  There are no shortages of hostels throughout the country and there are also many homestays in the farmlands where you can immerse yourself into the culture and traditions of the region. However, private rooms and accommodation will not break the bank and there are eco-lodges in rural areas that suit various budgets.
Getting around Borneo is cheap and easy on public buses and coaches, but factor in long journeys due to the mountainous terrain. Plan for around $45 per day to cover all expenses and budget a little extra if you want to go on any organised tours. Some of the most popular are river safaris on the include Kinabatangan River, the Sepilok Orangutan rehabilitation centre or a visit to Pulau Libaran; Turtle Island. However, it costs nothing to enjoy the beauty of the region and appreciates the nature and wildlife that is so famous in the country.
Backpacker budget: $45 to include organised tours.
Cambodia
Contributed by Emily of Wander-Lush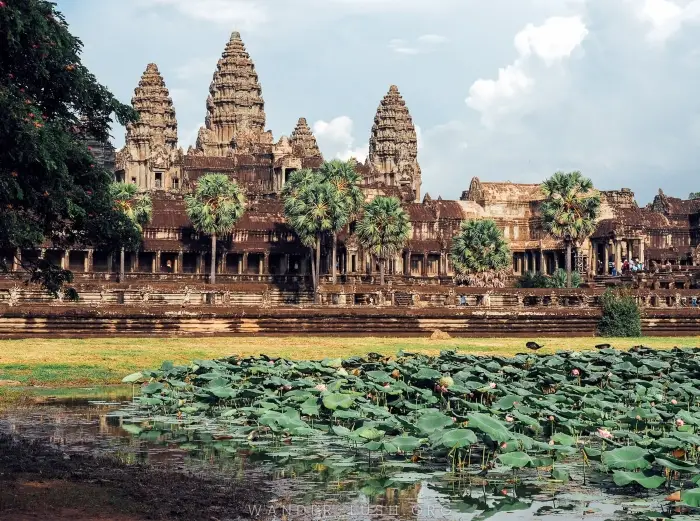 Cambodia is widely known for being one of the most budget-friendly travel destinations in Asia. From the temples of Siem Reap to the jungles of Ratanakiri and splendid islands off the southern coast, Cambodia offers something for every type of traveller – and all for a very modest price tag. Cambodia's official currency is the riel, but US dollars are widely accepted.
There is a range of cheap accommodation options available in Cambodia, including hostels and guesthouses. A bed in a dorm costs a few dollars, while a private room at a guesthouse or budget hotel starts from as little as $12 a night. Inter-city transport (coach buses) ranges from $10-$20 per trip depending on the distance, while it can also be very budget-friendly to hire a car and driver for the day (from $50). Tuk-tuks are used to get around cities – in Phnom Penh for example, a trip anywhere in the city will never cost more than $5-6.
Food is very affordable in Cambodia, too. The country might not have the same street food scene as neighbouring Vietnam or Thailand, but there are plenty of night markets where you can eat for $1-3 per person. Local restaurants and cafes are slightly more expensive; budget $5-10 per person for a meal.
Activities are one of the biggest expenses in Cambodia, so be sure to budget for big items such as your Angkor Wat tickets. The 3-Day Angkor Pass ($62) is the best option for value.
Backpacker budget: Backpackers should plan to budget $15-30 per person per day for Cambodia.
China
Contributed by De Wet of the Museum of Wander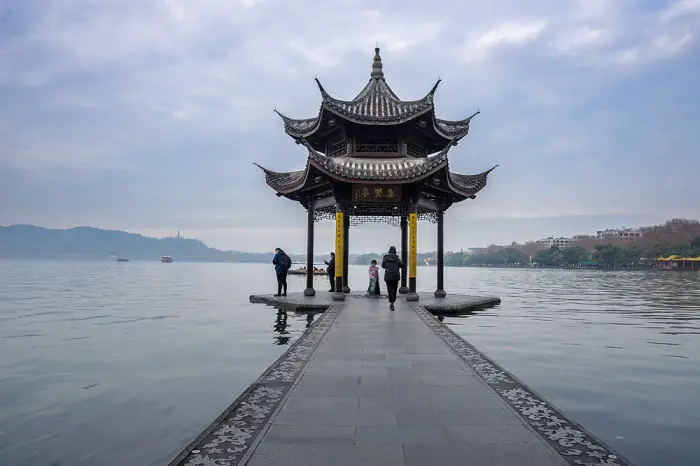 Few places on Earth can quite capture the sense of awe that China does! As Asia's largest country, stretching from the sub-tropics to Siberia, you will need at least a few lifetimes to see all the places in China. From the iconic Great Wall to the glitzy Shanghai skyline to cute pandas to incredible food, China might be the most rewarding destination there is. Best of all, travelling in China is very affordable.
The largest chunk of your budget will probably pay for entrance fees. China has the most UNESCO sights on Earth and visiting these major attractions quickly add up. To save a bit, choose to visit one or two significant sights a day (difficult to sometimes with so much to see and do). Visiting during the winter months will see entrance fees slashed in half, or in some cases, even get you in for free.
Food everywhere in China is varied and borders on the divine. You'll be well-fed and happy for about $20-30 per day.
Good quality guesthouses and budget hotels like Hanting Hotel will set you back between RMB 150-250 ($23 -40) for a comfy double room.
In-city transportation is very cheap too. A ride on the subway costs about  $0.50, while taxi rides won't break the bank either. You will only take public transportation until you realise how affordable and convenient taxis and Didi (Chinese Uber) are.
Flights are often cheaper than trains for inter-city travel.
You'll have a good time in China for under $100 per day. This is a comfy mid-range budget for travellers looking to experience the best of China without having to eat rice three times a day.
Backpacker budget: Backpackers will have a good trip on $50-70 dollars per day by staying in hostels or cheap guesthouses, using public transportation and eating street food. 
India
Contributed by Joydeep of The Gypsy Chiring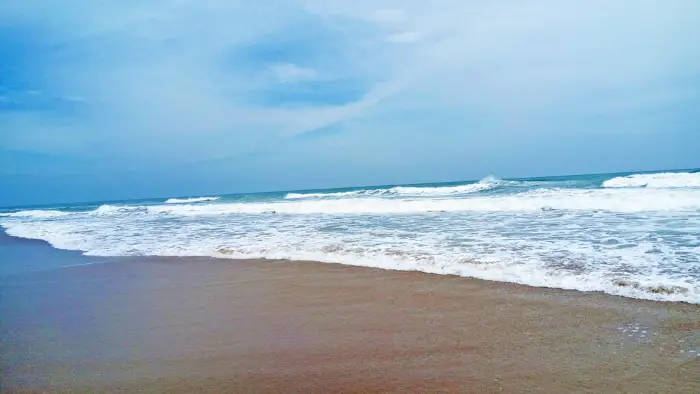 India, the land of diversity, is one of the most affordable countries to travel to. Diversity in India can not only be found in its culture, religion, food habits, and linguistics but also in its geography. India is blessed with the stunning Himalayas in the north stretched to the northeast, deserts in the west, and seas and oceans in the south. If you are in India you ought to visit at least one destination from each of these regions. 
One US Dollar is equal to about 76 Indian Rupees. Considering you are booking good budget-friendly hostels or hotels, it will cost you around $6 to $13 a day. You can opt for budget friend hostel chains like Zostels and Madpacker Hostels in India. 
In general, breakfast cost less than lunch or dinner. You can spend around $7 to $10 on food daily. The best way to save money on food is to travel like a local, eat in local restaurants and try out traditional dishes. For example, when I was in Pondicherry, my breakfast and dinner included dosa, and I ate biryani for lunch. 
Choosing public transport for commute will save a great deal of money while travelling in India. The other alternative is to rent a bike for slow travel. $10 dollar will suffice for a day whether you board a train, bus or bike. 
Backpacker budget: In a nutshell, for backpackers, I would recommend an affordable daily budget of $20 to $30 in India.
Indonesia
Contributed by Astrid of Wander Daughter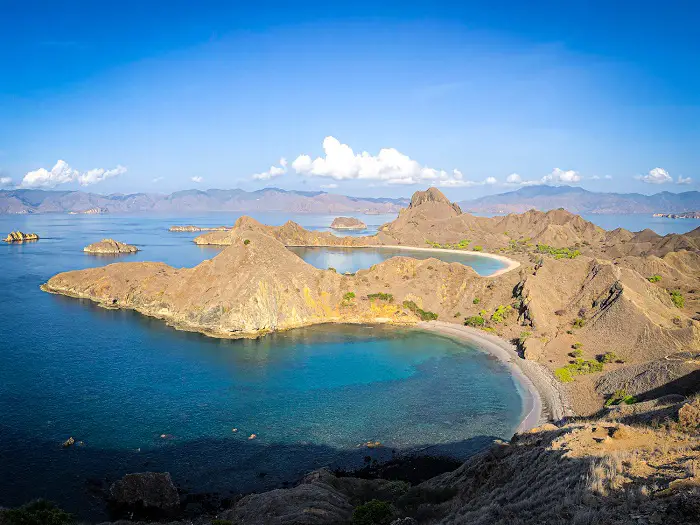 Indonesia has long held the interest of travellers throughout the years. With over 17,000 and over 300 unique ethnic groups, there is a lot for travellers to see and do in Indonesia.
Travellers can spend months experiencing the culture, history, nature, and city life that Indonesia has to offer. Plus, the country is home to some of the best beaches in the world. It truly has something for every type of traveller to enjoy!
Despite all there is to do in Indonesia, a trip to Indonesia need not be expensive. You can keep your Indonesia travel costs low and still have a lot of fun. Excluding airfare, a traveller can enjoy Indonesia for as little as $60 per day.
The average cost for simple lodging at a guest house is roughly $30 per night. Food costs range from $13 per person at an upscale restaurant to $3 per person from a street vendor. Transportation costs average $2-$5 per day per person for in-city transportation, while inter-city transportation costs can range from $10-$60 per person, depending on the distance and mode of transportation.
Besides basic costs, travellers should also remember to budget for activities such as tours, classes, and museum visits. Local museums can cost as little as $1, while popular tourist activities can cost as much as $25.
Whatever you choose to do, you don't want to miss out on a trip to Indonesia. The country offers so many possibilities for experiences for every kind of travel budget!
Backpacker budget: $60 per day
Iran
Contributed by Diana of the Globetrotting Detective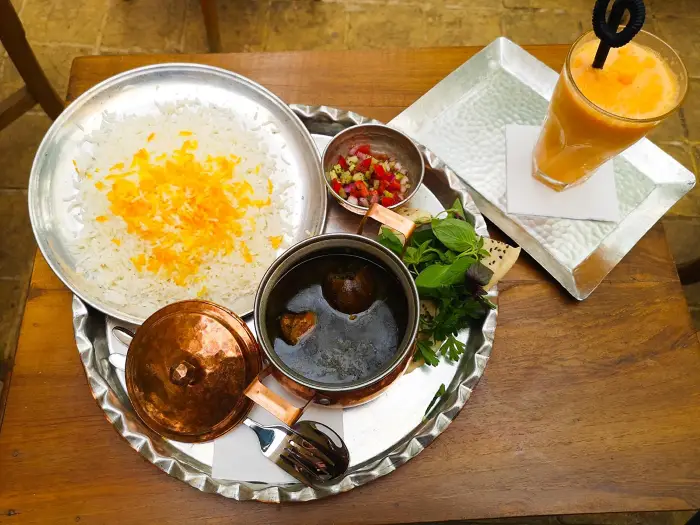 Travelling in Iran is a life-changing experience that will transform you forever. It will make you question your prejudices and preconceptions about other countries and make you re-evaluate everything you believed in life before
In Iran, you'll find yourself overwhelmed by the generosity and kindness of the Iranian people. Iranians will make you feel like you are in your second home. 
Hospitality is the blood of the Iranian people. Iranians welcome their visitors with open hearts and treat them with high respect.
Iran is home to dozens of stunning natural wonders such as the red sand beach of Hormuz Island and the colourful mountains of Kerman that will leave you speechless. Moreover, the country will blow your mind with its breathtaking Islamic architecture that you can witness in historical cities including Isfahan, Kashan and Shiraz.
Last but not least, traditional Persian meals, sweets and drinks are heavenly. They are literally to die for. Iran is not only every traveller's dream for its beautiful people and places but it is also one of the most budget-friendly destinations in Asia.
An average backpacker's budget is $20 if you always eat in nice restaurants, stay in hostels or in nice budget hotels, join tours used without an English-speaking tour guide, and buy a couple of scarves and shirts.
However, if you walk the extra mile, you can buy food in supermarkets instead of eating in restaurants, and if you look for budget hotels on the spot, you can reduce this amount to $10 per day. Just imagine if two pounds of apples cost about $0.30.
A room in a budget hotel can cost as little as $3-5 per night and a bed in a hostel $5-6. Transport is really cheap as well. For example, travelling by bus from Shiraz to Tehran (572 miles) costs $7.50.
Iranian dishes in very beautiful and traditional restaurants including drinks cost around $2-3. For clothes and scarves from local markets, you will pay approximately $1-3.
The entrance fee for tourist attractions is the only thing that is a bit pricier for foreign tourists. Some of them cost only $1 but many of them are now around $4.
You might wonder how things can be so cheap in Iran.  The official currency of Iran, the Iranian Rial, is the cheapest currency in the world. Since the Islamic Revolution of 1979 in Iran, the value of the Iranian Rial has been gradually declining.
These days, $1 is about 260,000 Rials (26,000 Toman) and the decline in its value doesn't seem to stop anytime soon due to increasing international sanctions.
This situation makes Iran today one of the cheapest countries to travel to in the world today.
Backpacker budget: $20 per day
Kyrgyzstan
Contributed by Jonny of Backpacking Man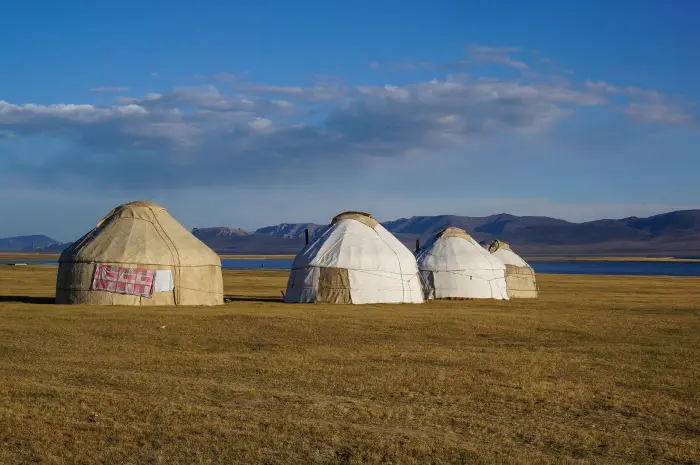 Kyrgyzstan, located in Central Asia, is one of the best destinations in the world for backpackers. It has so much to offer the adventurous traveller, from high mountain trails to hiking, relaxing beaches on the shores of lakes, horse riding to traditional nomad camps at Song-Kul Lake, and seeing what it's like living in a yurt, staying in the world's largest walnut forest in Arslanbob, and so much more.
It's also great for backpackers on a budget as it's the cheapest country to visit in Central Asia. A decent daily budget to just get by with basic accommodation, eating at street food cafes, and taking local buses, will set you back around $25 a day on average, which is a good daily budget to get by on. 
A breakdown of that would be, for example, $8 for a bus ride from Bishkek to Karakol taking 7 hours, 10 dollars for a budget double room in Bishkek, and street food all depends on how much you eat and where, but you can get some tasty rice mixed with mutton for around $5 a big plate at streetside places.
However, you should add a bit on top of that if you want to have some good local experiences like horse trekking in the mountains.
Backpacker budget: A good overall daily budget would be $30-40 for the budget backpacker.
Laos
Contributed by Sarah of a Social Nomad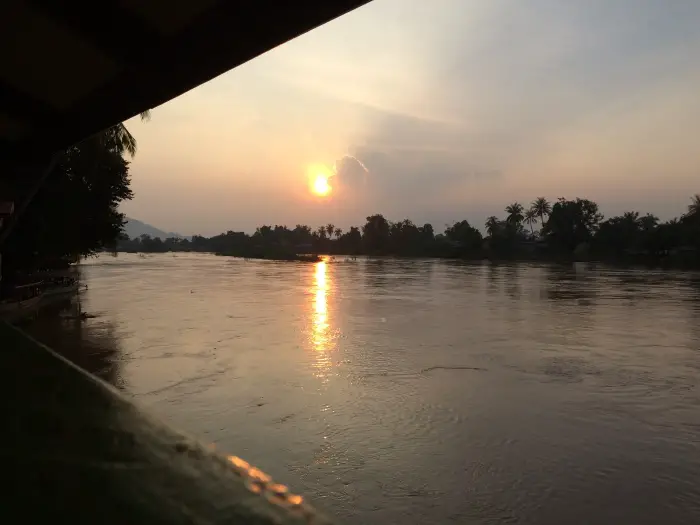 Laos is a landlocked country that is often overlooked by travellers in favour of neighbouring countries, the country has superb countryside, amazing rainforests, and spicy food and is a very cost-effective place to visit. 
In the 4,000 islands, you'll find most likely the cheapest (and really good value) rooms in SE Asia, you can explore the mighty Mekong on a slow boat and find the most laidback capital city, Vientiane. When travelling to Laos on a budget, cash is king. While the US$35 visa on arrival might seem expensive, once you arrive in the country everything else is a lot cheaper than her neighbours. 
You can pick up a private room on the banks of the River Mekong in Don Khone, (4,000 islands) for $10.50 a night, a beer will cost less than $0.80 for 500 ml and a good meal around $5.25. You can of course find cheaper food and drink than this if you look.  If you want to take the 2-day trip from Luang Prabang on the slow boat to Huay Xai near the border for the crossing to Chiang Rai, then it will cost $26.20 – plus a night's accommodation for about $10.50 en route. Buses are cheap too, the 10-hour bus journey from Luang Prabang to Huay Xai costs just $15.70. 
Backpacker budget: As a backpacker, you should budget $26 a day and you'll live very comfortably. Laos is unique, has incredibly friendly people, and is and as a country easy to visit, both on your budget and in organizing a trip here.
Malaysia
Contributed by Khushboo of Munni of All Trades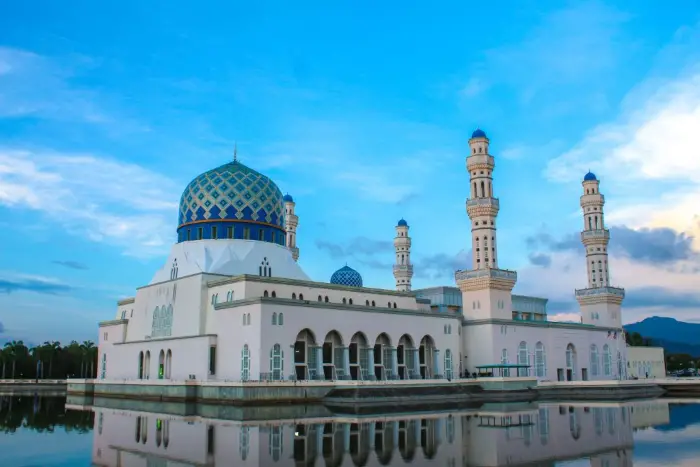 There's nothing more satisfying than enjoying a getaway in a country where one can travel carefree, experience natural beauty, savour delicious and meet interesting people. Malaysia fits that bill to a T. It's popular among tourists for its great infrastructure, hotels and hostel. Its awe-inspiring architecture leaves visitors and travellers with a newfound appreciation for the country. By creating a backpacker-friendly ecosystem, Malaysia is one of the most affordable countries you can visit in Asia.
While in Malaysia, savour street food, stay in guesthouses run by locals and take advantage of the fantastic public transportation to get around. During my trip to Kota Kinabalu, I often stepped into 7-Elevens for a quick breakfast or a snack which would cost me anything between $1 to $1.50. Major destinations in Malaysia like Sabah for example also have plenty of free activities. Most of the tourist destinations like the Pillars of Sabah, Jesselton Waterfront, and the City Mosque amongst others were free to enter. Hostels across Malaysia range from $9.50-12 and private rooms with breakfast cost around $12-25.
A vast majority of nationalities have free visas on arrival which makes travelling to Malaysia very easy and also affordable.
Backpacker budget: A daily budget ranging from $25 to $45 which includes your stay, food, some activities and transport is perfect for Malaysia. It all depends on how frugal you want to be.
Myanmar
Contributed by Roshni of the Wanderlust Within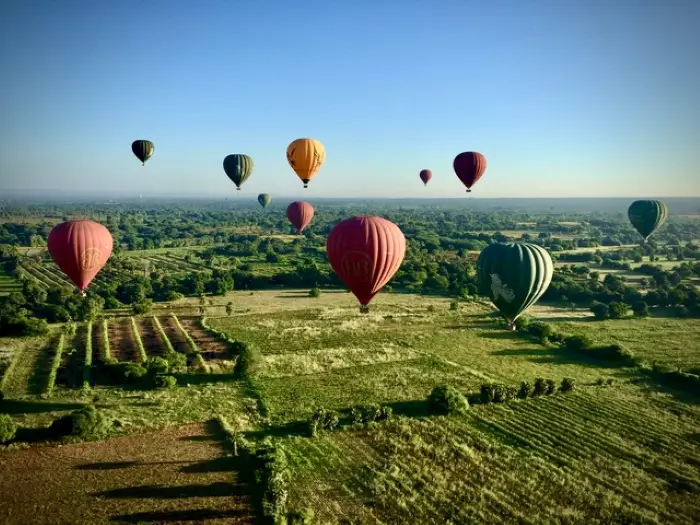 With hot air balloon rides over ancient temples, endless hiking through misty mountains and untouched paradise beaches there are plenty of reasons to visit Myanmar.
Most travellers visit for two weeks taking in a loop from the capital, Yangon, to the famous city of Bagan with its thousands of pagodas and stupas. Next, they often travel at sunrise up the Irrawaddy River to Mandalay (the country's second-largest city), and then onto Inle Lake to see the floating villages, before heading back to the capital. However, if you have extra time, I would suggest going off the beaten track and visiting the stunning Mergui Archipelago. Made up of 800 islands, you'll likely have all to yourself!
Myanmar can be travelled solely by bus or train, which costs around $15.80 between most destinations. Accommodation and food are also very affordable with hostels averaging $13 per night, and traditional meals costing only $2.60. The best way to get around is on foot or by hiring a scooter for $4 a day (especially perfect for the dirt roads of Bagan).
Backpacker budget: A daily budget of $33-40 a day will suffice including activities, but if you want to splurge on extras like a once-in-a-lifetime hot air balloon ride then you will need considerably more.
Nepal
Contributed by Rachel of Everything French Alps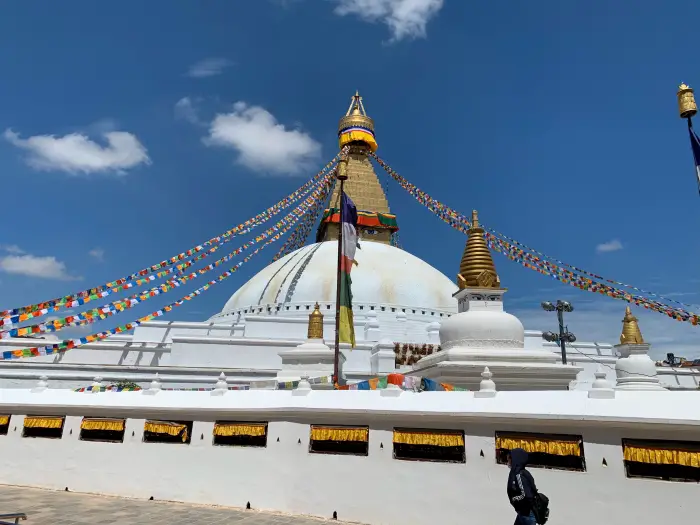 Nepal has long been a backpacker favourite, once the "end of the road" for those travelling overland from London in the 70s on the old hippy trail, it has reinvented itself as an adventure playground with the hippy backpacker vibes still lingering. Most people now fly into Kathmandu, which is serviced by some great mid-priced airlines offering value for money especially if you are flying from other parts of South East Asia.
Expect to pay $10 a night minimum in Thamel, for a pretty average private room down a dingy alleyway. For something nicer, hot water and a lovely window view, expect to pay $20 and move to the outskirts of Thamel.
Eating can be cheap- stick to places busy with locals, and stay away from Thamel, and you can easily fill yourself up for $2-$3 a meal. If you eat vegetarian meals you can save a little more too.
Bus travel within Nepal is well-priced, and you always have the option of taking a local bus for a few dollars to Pokhara, or the more spacious and comfortable tourist bus for around $20. Hire a scooter or motorbike for a couple of dollars a day in Kathmandu to give yourself the ultimate freedom!
Nepal is still a great budget destination and perfect for backpackers who are willing to work a bit harder for discounts, and who stay out of the Thamel tourist traps.
Backpacker budget: An ideal backpacker budget would be $20 a day, but make it $30 if you plan to drink. Beer is notoriously expensive in Nepal comparatively. You will also want to factor in the cost of an Everest base camp trek.
Philippines
Contributed by Marco Sison of Nomadic Fire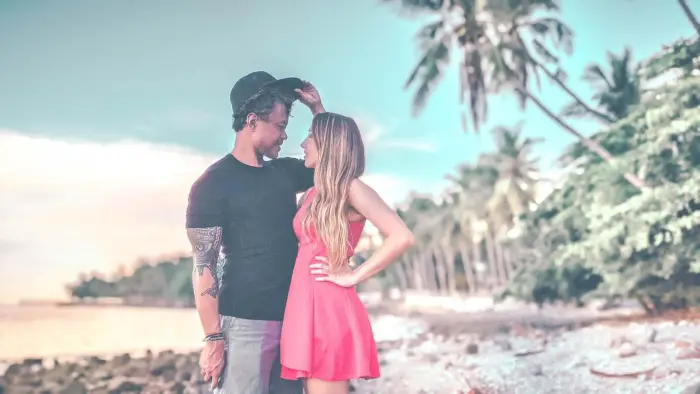 The Philippines is the most criminally overlooked country in Southeast Asia. Separated from the typical "banana pancake trail" countries of Vietnam, Thailand, Cambodia, and Laos, the Philippines doesn't get the routine budget backpacker traffic of the SE Asian mainland, despite being one of the cheapest countries to visit in Asia.
However, this archipelago nation of over 7,000 islands should be on your "must-see cheap Asian country" list. 
If you want to go ultra-budget, you can tour the islands, eat street food, and stay in hostels for under $30 per day and still have enough money for weekend nights out. But, if you boost your budget to $50 per day, roughly $1,500 per month, the cost of living in the Philippines opens up a level of affordable luxury only the richie-rich in the US or EU can afford. 
What can you enjoy at those prices?
Low Cost of Living- Beachside hostels run roughly $10-$12 per night on the less touristy islands. You can eat a two-piece inasal (marinated and grilled over coals) chicken with rice in most local places for $2-3. Local transportation on the islands is trikes (the Philippines version of a tuk-tuk), where fares start at 10 cents. If a trike is a little too "local" for you, Grab (Asia's Uber) is available in large cities and costs roughly $5 to take you nearly anywhere.
Three of the Top 25 most beautiful islands in the world- Magazines and travel websites consistently ranked Palawan, Boracay, and Siargao in the Top 25 best islands. With roughly 22,550 miles (36,290 km) of coastline (the longest in the world), this country is filled with gorgeous beaches ready-made for your Instagramable sunset selfie. 
World-class scuba diving- Whether you are interested in diving with whale sharks, exploring sunken World War II shipwrecks and submerged aeroplanes, or more playful snorkelling among families of sea turtles, the Philippines water wonderland has you covered. 
Backpacker budget: Less than $30
Sri Lanka
Contributed by Lara Hartog of the Best Travel Gifts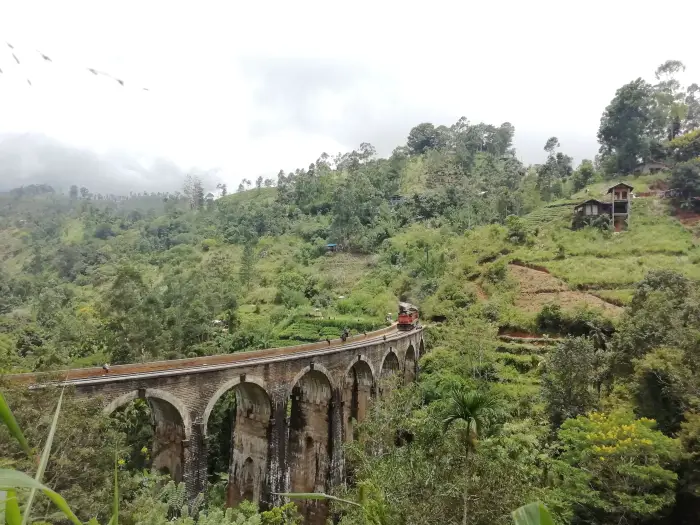 Sri Lanka is one of the best cheap countries in Asia for people who love beaches, tropical climates, delicious food, Buddhist and Hindu culture, and ancient cities. Since it's a relatively small island, you can easily visit Sri Lanka's highlights in one trip.
Travelling around Sri Lanka as a backpacker is quite easy. There are plenty of hostels, cheap local food vendors, and local transportation options to travel to Sri Lanka for $25 a day. However, if you want to allow yourself to stay at fancier hostels, have a drink every once in a while, and do cool activities, I would recommend a budget of around $35 a day.
Generally, you will pay around $5-10 per night for a bed in a hostel dorm. If you plan on travelling by public transport and tuk-tuks for shorter rides, transportation will cost you around $3 a day.
Local food is really cheap, so if you stick to local restaurants you can get around for only 5 dollars a day. However, alcohol is expensive in Sri Lanka, so $10 is more realistic if you like having a few drinks and eating in fancier restaurants. Lastly, there are plenty of free activities to do. But if you want to visit national parks and world heritage sites, you will need around $10-15 a day for activities.
Backpacker budget: $25 per day
Tajikistan
Contributed by Phil of Journication Travel Blog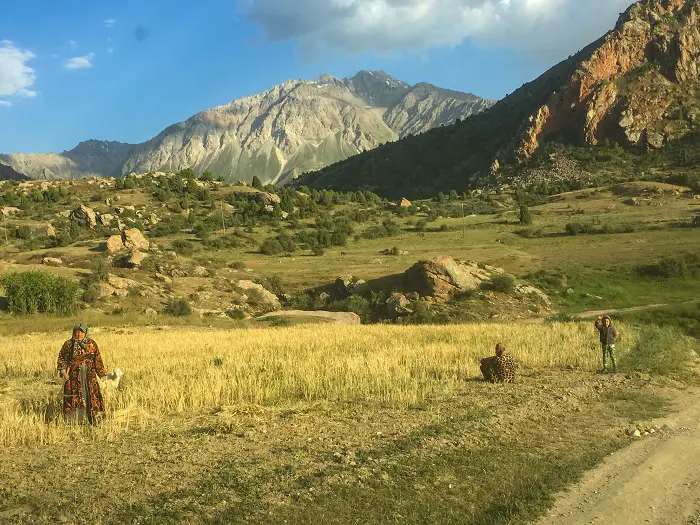 Of the "Stan countries" in Central Asia, Tajikistan is the most untouristy, really a bit off the beaten track. Neighbouring countries like Uzbekistan with its famous pictures of turquoise mosques are much higher on the bucket list of travellers from all over the world. 
Yet so many great Central Asia highlights can be found right here! 
More than two-thirds of the area of Tajikistan is above 2,000 meters. The country with its many inaccessible valleys is perfect for hiking tours in partly untouched mountains and exciting encounters with people in remote villages. Time seems to have stood still here. A special recommendation for this is Iskanderkul Lake. 
But it can also be much busier: Look around at the exciting and especially busy markets in the capital Dushanbe or the big city of Khujand! There is much to discover here, such as the magnificent Haji-Yakub mosque or the fortress Kal'ai Mug. 
An unbeatable argument for Tajikistan is the cost: The country is by far the cheapest in the region. Due to the fact that the tourist infrastructure has not yet been developed to a great extent, the prices, especially for accommodation, food and transfers, have not yet moved upwards. 
So, put Tajistikan on your bucket list – an absolute insider tip! 
Thailand
Contributed by Jessie Moore of Pocket Wanderings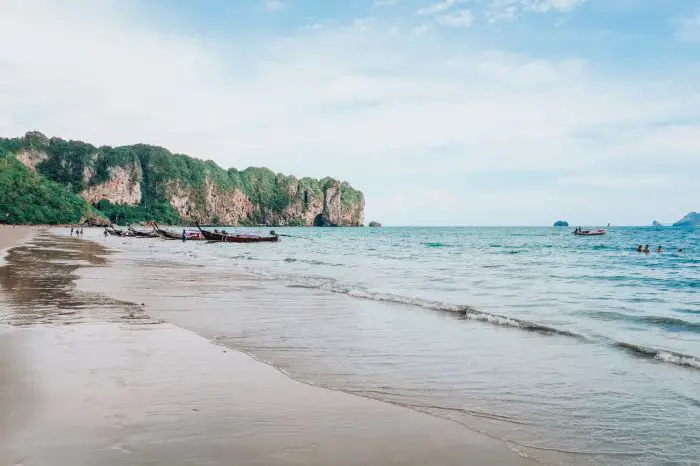 A consistently popular destination with backpackers and travellers, Thailand draws visitors from across the globe. With its pristine beaches, luscious rainforest and postcard-perfect islands, Thailand is a country of immense natural beauty. Or for those who love the buzz of city life, it offers a number of chaotic but eclectic cities to explore. Add to that friendly locals, a lively social scene and an affordable lifestyle, and it's easy to see why so many choose to visit Thailand.
As an incredibly budget-friendly country, it's very possible to enjoy a luxury stay without the price tag of other countries. Accommodation varies from simple hostels to ultra-high-end hotels. A hostel will set you back between $6-30 per night, depending on the quality and location. While hotels can range from $25 up to hundreds of pounds for the most exclusive places.
Food and drink in Thailand are wonderfully cheap but also incredibly tasty. If you stick with local food, you can expect to pay around $1.30-2.60 for classic Thai dishes. For more Westernised hotels and dishes, it is likely to cost you around $4-6.50 per dish. A beer will generally cost between $1.30-2.60, depending on whether you're drinking at a bar or restaurant.
Getting around Thailand won't pound the pennies much either. Sleeper buses and trains between the major cities usually cost in the region of $20-45, depending on where you're travelling to and from. Flying is another option for ease and comfort, although it's also the most expensive option.
Backpacker budget: A recommended daily budget for backpackers should sit at around $40, depending on accommodation quality and how much alcohol you drink.
Turkey
Contributed by Sean Lau of Living Out Lau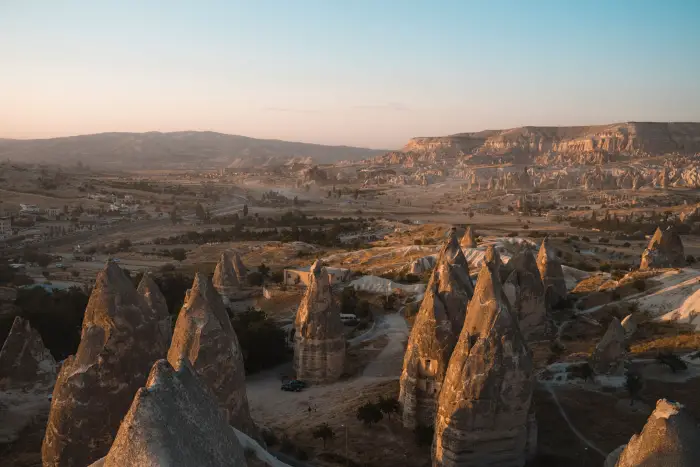 When you think of cheap countries in Asia, your mind might immediately jump to Southeast Asia. While those countries are cheap, they are super touristy and very similar to each other. There is a country on the opposite side of Asia that is often overlooked – Turkey.
Turkey is a country that sits in both Asia and Europe, but 97% of its land is on the Asia side. There are plenty of things Turkey is famous for such as the bustling cities of Antalya and Istanbul, the historic ruins such as Ephesus, or even the dreamy beaches in the southern parts of Turkey. But that is not all. Turkey is also home to Cappadocia, a valley with an unworldly desert landscape and unique fairy chimneys. There you can have a once-in-the-lifetime experience of riding in a hot air balloon over the valley at sunrise!
There are plenty of attractions in Turkey, but what makes it even better is its affordable costs. As the value of the Turkish Lira declines, travelling in Turkey becomes cheaper and cheaper. A budget backpacker can spend less than 30 USD a day when the cost of a hostel is less than $10 a night and you can find a good meal for less than $4 to $5. Turkey is the perfect destination for travellers on a budget!
Backpacker budget: Less than $30 per day
Vietnam
by Katie of Untold Wanderlust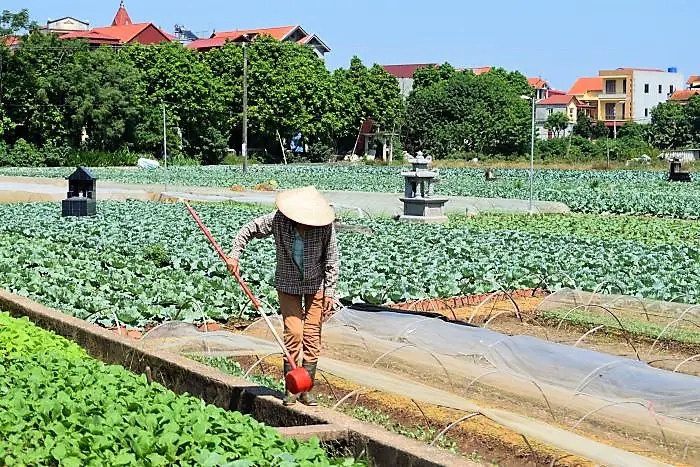 Vietnam is one of the cheapest countries to visit in Asia. Sitting along the popular Southeast Asia banana backpacking route, it is a popular destination for all kinds of backpackers. Travellers usually travel from Hanoi in the north to Ho Chi Minh City in the South, or vice versa.
Along the way, you will find plenty of incredible attractions and sights. You will find the natural paradises of Ninh Binh and the UNESCO world heritage site of Ha Long Bay in the north of the country. As you traverse through Central Vietnam, you will find the lantern-filled old town of Hoi An which is always a favourite among backpackers, along with the city of Danang where the famous hand bridge in the clouds is located. Finally, as you move south you will find the beach resort of Nha Trang, the mountains and rice paddies of Dalat, and the buzzing floating markets in the Mekong Delta.
Cups of beer start at just $0.30 on Beer Street, local food costs between $1.30-2.60, and motorbike rental from $5 per day. A backpacker's budget for accommodation can range from $4 for a bed in a dorm to $10 for a private double room. As for transport, you can purchase a bus ticket to take you from one end of the country to the other for less than $50, making multiple stops at all the hotspots along the way. You can visit a lot of the attractions for free if you're willing to drive yourself on a scooter or take a Grab motorbike taxi. The most costly attractions are an overnight boat trip to Ha Long Bay and the entrance fee into Sun World Ba Na Hills ($33).
Backpacker budget: A good budget for Vietnam, staying in hostels and eating street food, would be around $20 per day, excluding flights and visas.
Essential travel resources
Travel Insurance – No matter where you're travelling to, it's a good idea to make sure you're covered for any accidents or losses. We spent days and weeks searching for insurance, but most insurers would not allow us to take out a policy as we were already abroad. Our personal choice is Safteywing. You can opt for automatic monthly payments, just like a subscription. More importantly, it is available in 180 countries and can be purchased whilst already travelling. There is no cap on the duration of travel.
Visa – Before you travel to any country, make sure to check if you need a visa. iVisa is a fantastic website that is super easy and quick to use. Just type in where you are from. and where you are going. to check if you need a visa. If you do, you can quickly make an application online.
Accommodation – Booking.com is our go-to when looking to pre-book accommodation online. Booking.com tend to almost always have the best rates and a FREE cancellation policy for most properties.
Overland transport – Our go-to website for overland transport is Bookaway. Bookaway offers multiple forms of transport, from buses, mini-vans, trains, and ferries. The routes on offer are extensive and certainly cover most of the backpacker trails. Bookaway works a little like Skyscanner but for overland transport. You will find plenty of transport options from a range of companies. All you simply need to do is book online and receive your ticket by email. The email will contain essential information, such as where the bus leaves from and departure and arrival times.
Tours & Activities – If you want to book tours and activities online, make sure to check out Get Your Guide. Get Your Guide takes the stress out of booking activities abroad. You will also find a range of benefits, such as skip-the-line passes, lunch included in your tours, and so much more.
Travel tips ebook -Before you head off on your adventure, make sure to download our free ebook. It has a whopping 109 budget travel tips to help you make your hard-earned cash go further. Click here to download your FREE ebook.
All in all, Asia is an amazing region to travel to with many countries to explore, cultures to experience, food to make your tastebuds pop and many breathtaking sights and nature spots. So, which of these cheapest countries in Asia will you visit next?
Did you like the cheapest countries to visit in Asia Post? Pin it for later!