Looking for extra income? Consider teaching online with Palfish. In this post, you will find the ultimate Palfish review and give you the lowdown of the teaching app. We explain exactly how Palfish works, the salary, teaching hours, as well as the pros and cons. We will also tell you how you can become a Palfish teacher too!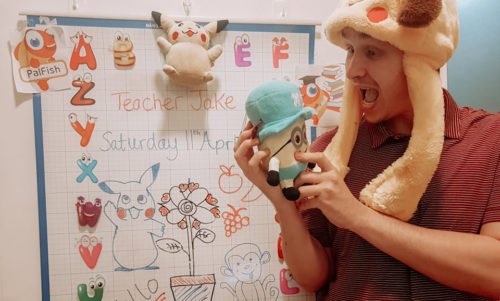 Disclosure: Untold Wanderlust contains affiliate links. If you click on these links and make a purchase, we will earn a small commission at no extra cost to you. You can find our full disclosure policy and privacy policy here.
Before we begin this Palfish review, if you're already sold on signing up to Palfish and just looking for a little extra information to nudge you into joining, you can sign up here! Psst…if you use our referral link, we will happily coach you through the process. Just pop us a message and we will arrange a time to chat via email, messenger, or even Skype.
What is Palfish?
Palfish is an online teaching platform based in China. Unlike most online teaching platforms, such as VIPKIDS and Dada ABC, you can teach directly from your phone. This means you don't need a super-strong wifi connection or to download any software that will slow down your laptop. You can literally teach using your 4G if you want to.
Do I need to live in China?
Of course not, you can teach from anywhere in the world. Just be mindful of the time difference, as you will be teaching in a Beijing time zone.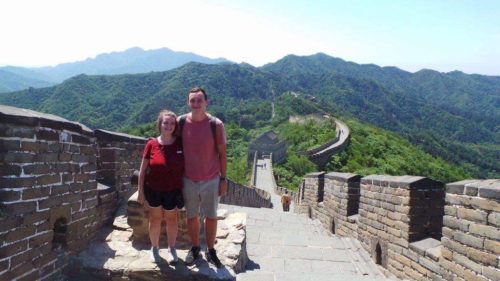 What nationality and age are the students?
Students that are part of the Offical Kids Course (OKC) are aged between 3 and 12 years old and are all Chinese. As with any child learning a new language, their abilities can vary. You may find yourself teaching a 5-year-old child that has the same language ability as a 12-year-old.
What qualifications are needed to teach with Palfish?
Anyone can teach with Palfish, providing you have a teaching certificate. This could be a TEFL certification, TESOL, or a CELTA. Teachers need to be citizens of the UK, USA, Canada, Australia, Ireland, New Zealand, or the Philippines and have a neutral accent.
If you're still confused about the different types of teaching courses, you can check out our TEFL vs CELTA post here.
How long are the lessons?
25 minutes.
How do the lessons work?
One of the best things about Palfish is that you don't need to do any lesson preparation. All of the courseware is already pre-created by the Pallfish team. You will just need to read through the lesson beforehand so you are familiar and confident with the content of the lesson.
When you first start teaching on the platform you will teach trails, until a student decides to purchase the course. In total there are 5 different trial lessons. Each lesson has between 18-25 slides, all of which will need to be covered in the 25 minutes provided. All you need to do is follow the instructions, smile and engage with the student, show tons of enthusiasm, and help the student to pronounce the words correctly, whilst also correcting any grammar or sentence structure issues.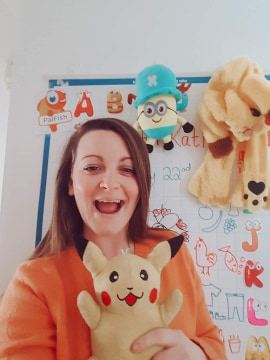 Furthermore, the slides are very interactive and fun, which helps teachers gain the attention of the students. There are plenty of games, songs, drawing opportunities, and filters (like Snapchat). It's important that teachers use these features to engage the students and make the lessons more enjoyable.
What are Palfish's teaching hours?
One of the main reasons why we chose Palfish and why we believe that it's one of the best companies for teaching online, is the flexible working hours. You can literally choose your own hours each week, or even day! You can start teaching from 8:00 am through to 9:30 pm Beijing Time from Monday to Sunday.
However, the most popular hours are when children in China are not at school. This is anytime during the weekend, and from 6 pm onwards on weekdays. All you need to do is select the hours you would like to work and wait for bookings.
If you open a slot and later change your mind, you can easily close the slot again, providing you don't have a booking. If you do have a booking, you are free to cancel the booking 24 hours in advance without incurring a fine.
You also don't need to commit to a certain number of teaching hours, the choice is entirely yours. However, if you are inactive on the platform for a period of 2 months, you will need to personally contact your operations manager to reinstate your account.
What equipment do I need?
You will need a fully functioning smartphone and an internet connection. So, if you're a digital nomad, there is no need to use your travel laptop. For the internet connection, you can use either wifi or 4G.
You will also need a colourful and fun teaching background, along with a few props. Props could be anything from teddies, puppets, whiteboards, flashcards, and toys. Basically, anything that will help the student feel more comfortable and make your lessons more interesting.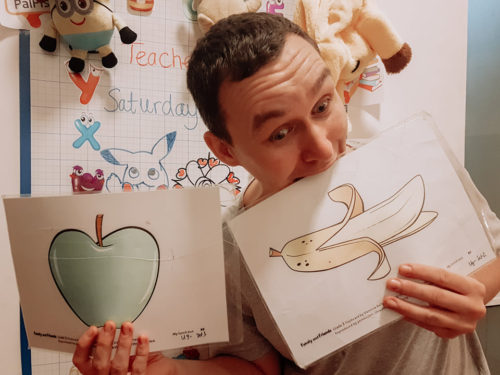 What is the Palfish pay rate?
Okay, we know that this Palfish review wouldn't be fully comprehensive if we didn't talk about the dosh. The starting pay rate is 55 Yuan per 25-minute lesson. Throughout the month you can earn bonus points. All of these points will be added together at the end of the month. If you have enough points, you will move up a level in the payment system. There are 5 levels in total. See below for the payments of each level per 25 minutes lesson.
Level 1 = 55 Yuan ($7.80)
Level 2 = 60 Yuan ($8.51)
Level 3 = 65 Yuan ($9.22)
Level 4 = 70 Yuan ($9.92)
Level 5 = 75 Yuan ($10.63)
You can earn points to move up levels by attending lessons on time, opening your schedule at peak times and inviting students and teachers to join the platform.
With such great pay rates and a rewards system, there is no excuse not to sign up today!
All in all, teaching English online, is just one of many ways to travel and make money online.
How can I receive my payment?
To receive payments you will need to set up a Payoneer account, which works similar to Paypal. Setting up a Payoneer account is free and takes just a few minutes. Once you have set up your account, you will need to connect it with your bank account. Once you have done this, you can start to receive payments. Payments from Palfish are made at the end of each month and will reach your Payoneer account by the first week of the new month.
Psst…You can sign up to Payoneer here! Sharing is caring. When you sign up using our link, both parties will earn $25.
What are the pros and cons of Palfish?
Now we have covered the basics of Palfish, let's take a quick look at the pros and cons.
The pros
Flexible teaching hours
You manage your own schedule
A rewarding payscale for hardworking teachers
No planning needed
All you need is a phone to get started
The cons
Hours are not consistent until you find regular students
You need to market yourself
Sometimes the slides can be basic, so you need to improvise
All sounds good, how do I make a Palfish teacher application?
Just head to your app store and type in Palfish. Hit download and sign up. Easy.
Creating your account
Once you have created your account, you need to complete your information. For this section, you will need to upload a profile picture, choose a username, input your residential address, input your mobile number, upload your teaching certificate, and fill out your education achievements and work experience. You will also need to write a catchy introduction and do a quick recorded speaking test, which is mainly just to check your accent and that your microphone is up to scratch.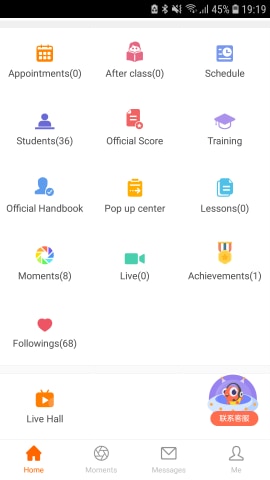 The interview
Once you have completed your profile, the Palfish operations team will evaluate it and then invite you to select an interview time. Now, the interview is not a traditional interview like you would think. The interview is basically a demo lesson. There will not be a real person speaking to you or watching you. You will be assigned one of the trial lessons, and when it is the time of your interview, the screen will start recording. You just need to teach the lesson and pretend there is a student at the other end. Once you have completed the lesson, you will need to wait for the operations team to contact you.
Once you have passed
If you pass the demo, you will receive a message to let you know. The next step is to open your schedule and await bookings. Congratulations, you are now a Palfish teacher!
Remember, sign up with our referral link HERE and we will help you through the process! Just pop us a message.
Like this post? Pin it!